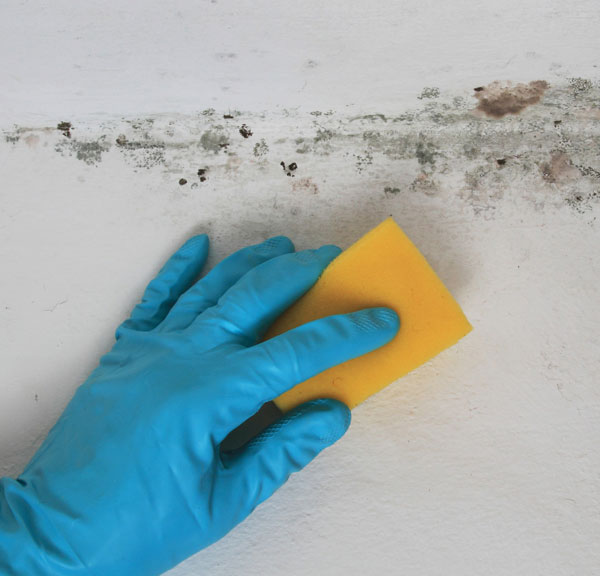 Do Dehumidifiers and Ventilation Systems Help with Allergies?
June 23, 2022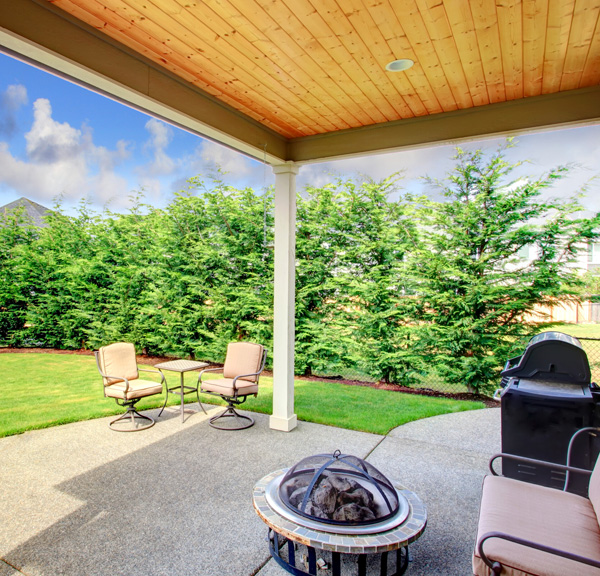 Enjoy a New Patio Before Fall — There's Still Time!
August 19, 2022
Can You Refinish Your Basement with an Interior French Drain Installed?
Many people believe installing an interior French drain keeps your basement dry but makes further basement refinishing impractical. Nothing could be further from the truth.
Interior French drains are often the best solution for a basement with heavy leaks from rain, groundwater, and melting snow.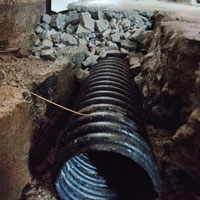 It's not complicated. A graded trench is dug around the inside basement perimeter where leaks are occurring, and a drainage pipe is installed. Water entering the basement is channeled to a sump pump and ejected from the basement.
But can you have interior French Drains installed and still refinish your basement into a game room, family room, extra bedroom, and more? Yes!
When installing French drains, D-Bug Waterproofing removes all debris, finishes concrete over the trench, and installs a perimeter border to direct leaks into the drain. When we are finished, your basement is not only waterproofed, but ready for renovation and refinishing.
The experts at D-Bug Waterproofing can even put it all together for you in one job to help you save time and money.
Go Beyond the Drain!
We can help transform your space into a usable living area.
A water-proofed basement is an excellent candidate for refinishing, as you can be certain there will never be a water problem or mold. Your new room is dry and secure.
Our team specializes in remodeling basements to create beautiful, dry, bright, and spacious spaces. We can install new flooring, walls, and carpeting, depending on your preferences.
A basement bathroom is another great idea. It's convenient for family and guests working or playing in the basement. They don't have to run upstairs to reach running water or plumbing. You can save on costs by installing a half-bath, with just a toilet and sink. If you turn your basement into a guest room, a full bath with a shower might be what you need.
Call D-Bug Waterproofing to learn more at 1-855-381-1528.
Trust D-Bug Waterproofing to Make Your Basement Shine.
With over 75 years of experience waterproofing basements in southwestern PA, we know what it takes to get the job done. To schedule your free inspection, visit our Contact Us page or give us a call at 1-855-381-1528.