Painting Your Basement
When it comes to painting your basement, call on the experts at D-Bug Waterproofing. While our name has been trusted throughout the Pittsburgh region and Southwestern PA for over 75 years, many people don't know we are the basement experts.
At D-Bug, it's about more than waterproofing. We know ventilation, humidity control, lighting, foundation repair, basement remodeling, and more.
In this article, let's take a look at painting your basement. With a little, affordable attention, your basement can become a playroom, craft studio, den, guest room, and more. Basement painting is a great place to start.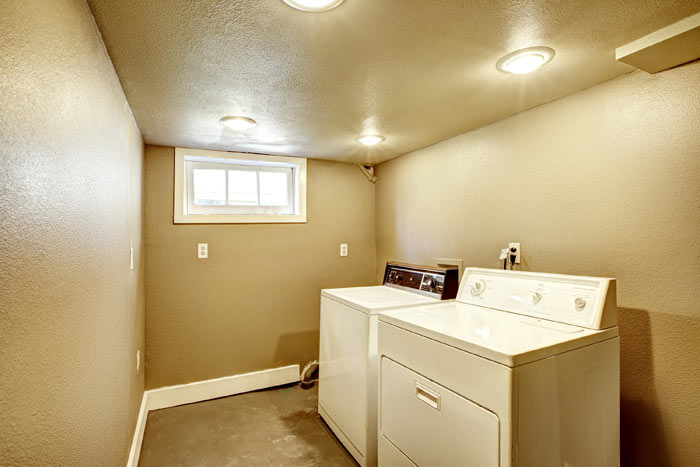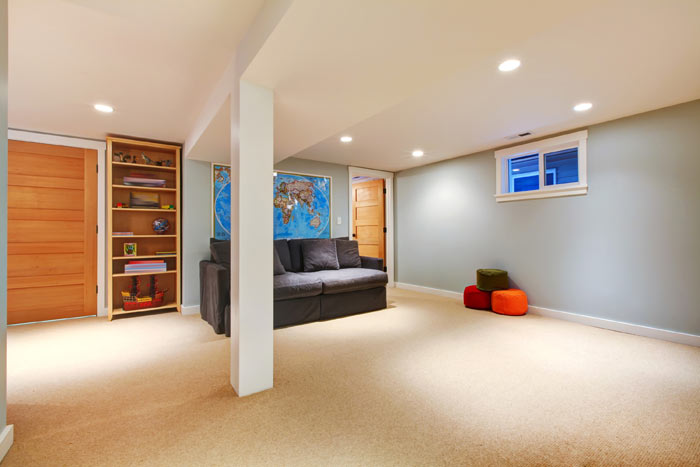 The Right Colors
By their nature, basements receive the least natural light of any room in the home. That makes bright colors and bold hues the best choice for poorly lit spaces.
A crisp, clean, white is often a great choice for basements. It brightens the space and provides a uniform backdrop for colorful accents and comfortable furniture.
Gray and cream are warmer, more sophisticated colors, great for basement guest rooms, bars, and family rooms.
Blues, especially the paler shades, provide for a calming environment. Bright accents and accessories serve to liven up the space when basement walls are done in blue.
Vibrant red adds energy and delivers an uplifting impact. That makes it perfect for game rooms and entertainment rooms.
At D-Bug Waterproofing, we've helped your neighbors improve their basements for three quarters of a century, using every paint, color, and style. We can make your basement a better space for your family to enjoy. Give us a call at 1-855-381-1528 or go online for a free quote.
The Right Paints and Practices
Choosing the right paint formulas and the best application method is every bit as important as the perfect color. Basements may have concrete or block walls, be partly finished or have mold taking hold in corners and damp spaces.
At D-Bug, we want your basement paint application to last for years. We evaluate the surfaces needing painted and make recommendations on getting the best result. Where mold is present, we can clean and prepare the surface.
Where necessary, we can install moisture-proof barriers and mold-resistant drywall. We can finish ceilings and install new lighting.
You don't need a complete remodeling to make your basement a warm and welcoming space.
At D-Bug, we're a basement waterproofing company that does more. Call us at 1-855-381-1528 and we can bring your basement back from the dark.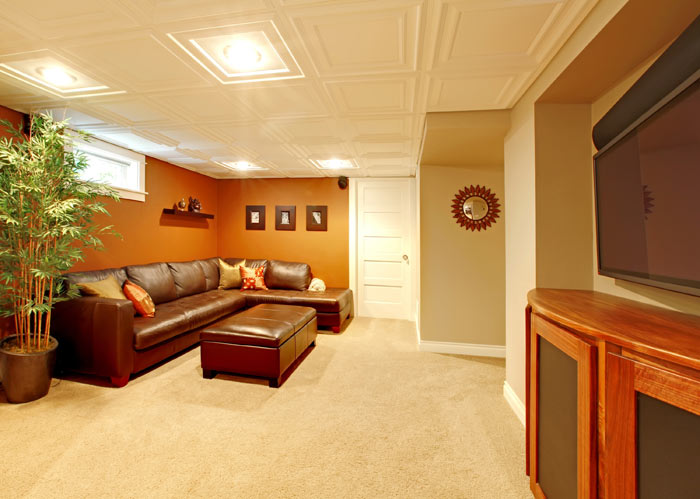 All the Waterproofing Services You Need
At D-Bug Waterproofing, we've been serving Westmoreland and Allegheny Counties in Western Pennsylvania for over 75 years. We've served your neighbors, and your neighbors' neighbors. We will treat you well.
You can count on us for every basement water proofing service you need or could imagine. We install interior French Drains and sump pumps; we do wall support and foundation piering. Parging basement walls, installing wall anchors, and clearing basement drains – it's all in a day's work.
We offer mold remediation, install ventilation systems, and even provide full-service basement remodeling.
If it's a problem with your foundation or an issue in your basement, D-Bug Waterproofing has you covered.
Let's Take a Look
This fall, call D-Bug Waterproofing for a Home Assessment Review. We're experienced at spotting the problems and providing no-nonsense quotes that allow you to decide how best to spend your budget.
To make sure your basement is safe to withstand winter, give us a call at 1-855-381-1528 or go online for a free quote. .