Concrete Finishing
Everything You Need with One Call
Pouring concrete is one of those jobs that looks easy and ca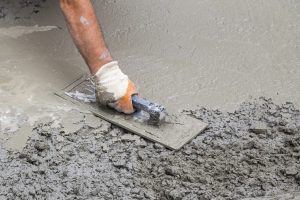 n be a nightmare when things go wrong.
What exactly are you going to do with over 7 tons of badly finished concrete? (The weight of a 600 square foot driveway.)
At D-Bug Waterproofing, we specialize in residential concrete work, including driveways, sidewalks, porches, patios, basement floors, and basement entrance way steps.
What does a waterproofing company know about concrete? Everything. In fact, our experience with foundation repair, landscape grading, excavation, and storm water control make us the ideal concrete finishing team.
D-Bug's crew handles your complete job, from breaking ground to planting grass. We remove your old driveway, haul away debris, and install French drains and catch basins where needed. We make sure the landscape surrounding your installation is properly graded and planted with grass.
The Process
D-Bug Waterproofing handles all the prep work.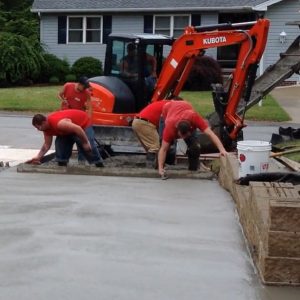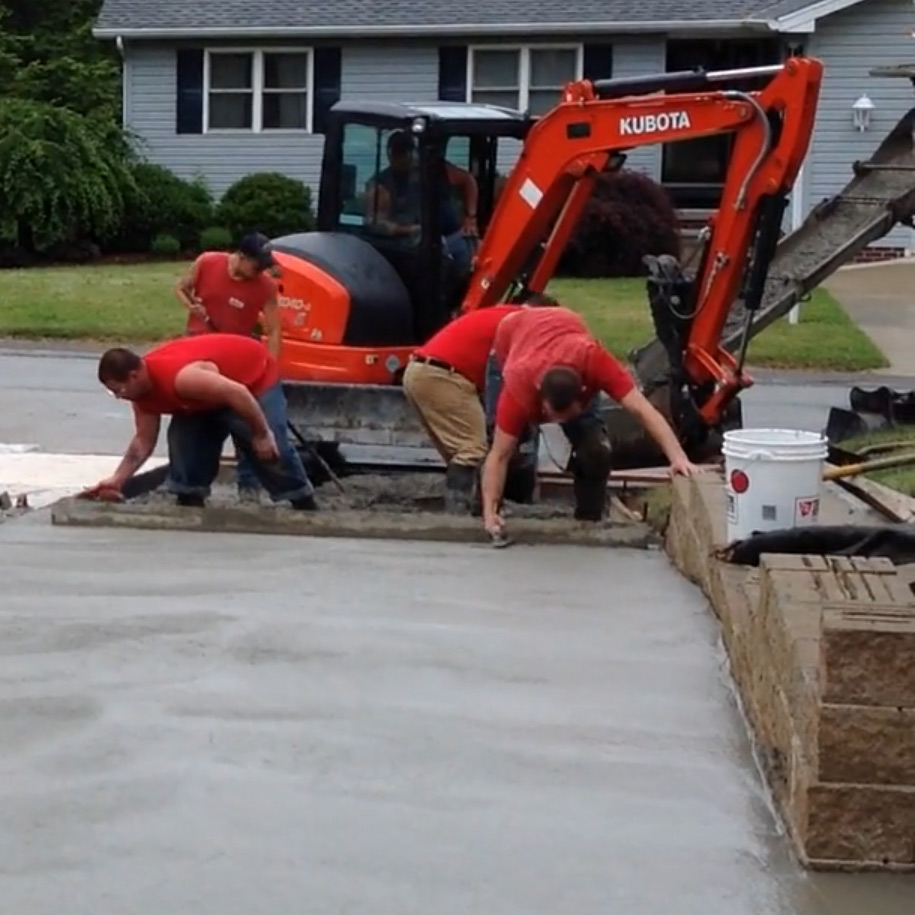 We prepare the site for the pour, from grading and excavation to framing and placing rebar and wire.
Our team mixes the concrete, paying careful attention to the weather and humidity to get the right mix of cement, aggregate, and water. Then comes:
Screeding the pour to level things out
Using a Darby to fine tune the pour and provide a smoother finish.
Waiting for the bleed (water coming to the surface) to be reabsorbed.
Edging the project to reduce chipping over time.
Grooving the concrete to allow for expansion and contraction.
Floating or troweling to provide the right surface roughness for the purpose.
Waiting for the cure. Full strength is reached, on average, in 5 to 7 days.
D-Bug Waterproofing uses three main finishing techniques which are broom or brush finish, swirl finish, or smooth finish. All can be done with or without a finished edger or picture framed.
A smooth finish is done mainly on interior work such as basement or garage floors. For outside work, a textured finish is preferred to keep the concrete from becoming slippery. On exterior concrete work, we seal the cement after the finishing work to help protect it from the elements.
Finally, the forms are removed, dirt is added, graded, and planted with grass.
Family Owned, Dedicated to Your Community
The Pittsburgh area is a land of hillsides, rain, and winter freeze-thaw cycles. These are the same forces that cause foundations to leak and basements to flood. At D-Bug Waterproofing, over 75 years of service and experience have taught us how to finish concrete with these things in mind.
Driveways, sidewalks, porches, patios, basement floors, and basement entrance way steps — we know the best materials and the proven techniques to ensure you receive the most for your investment.
Call D-Bug Waterproofing today at 1-855-381-1528 or visit our Contact Us page today.
.