Beyond the Basement
D-Bug's team of experts stay at the forefront of basement waterproofing and foundation repair, but our expertise doesn't stop there.
In addition to providing high quality basement services, we offer a wide range of hardscaping, excavation, and cement capabilities to transform your backyard into your dream patio.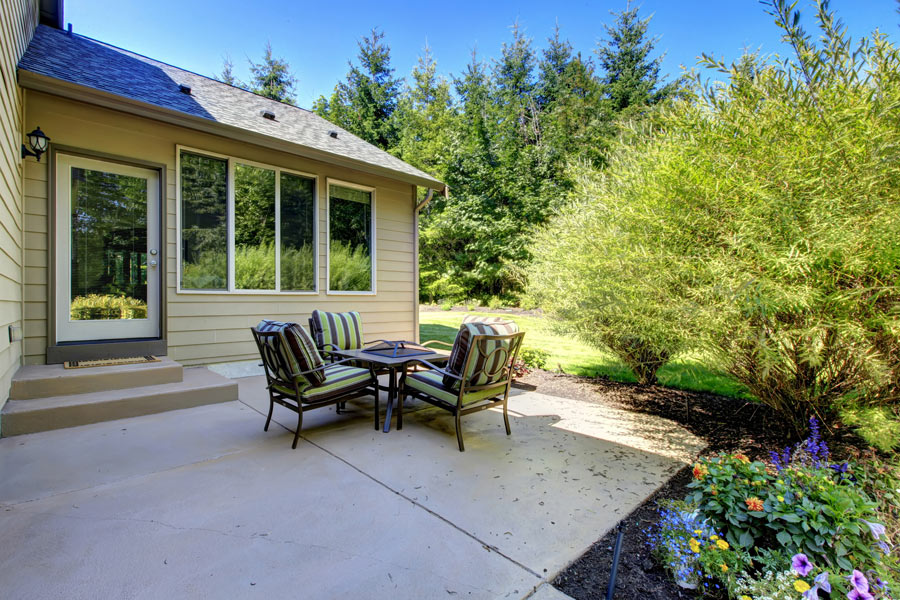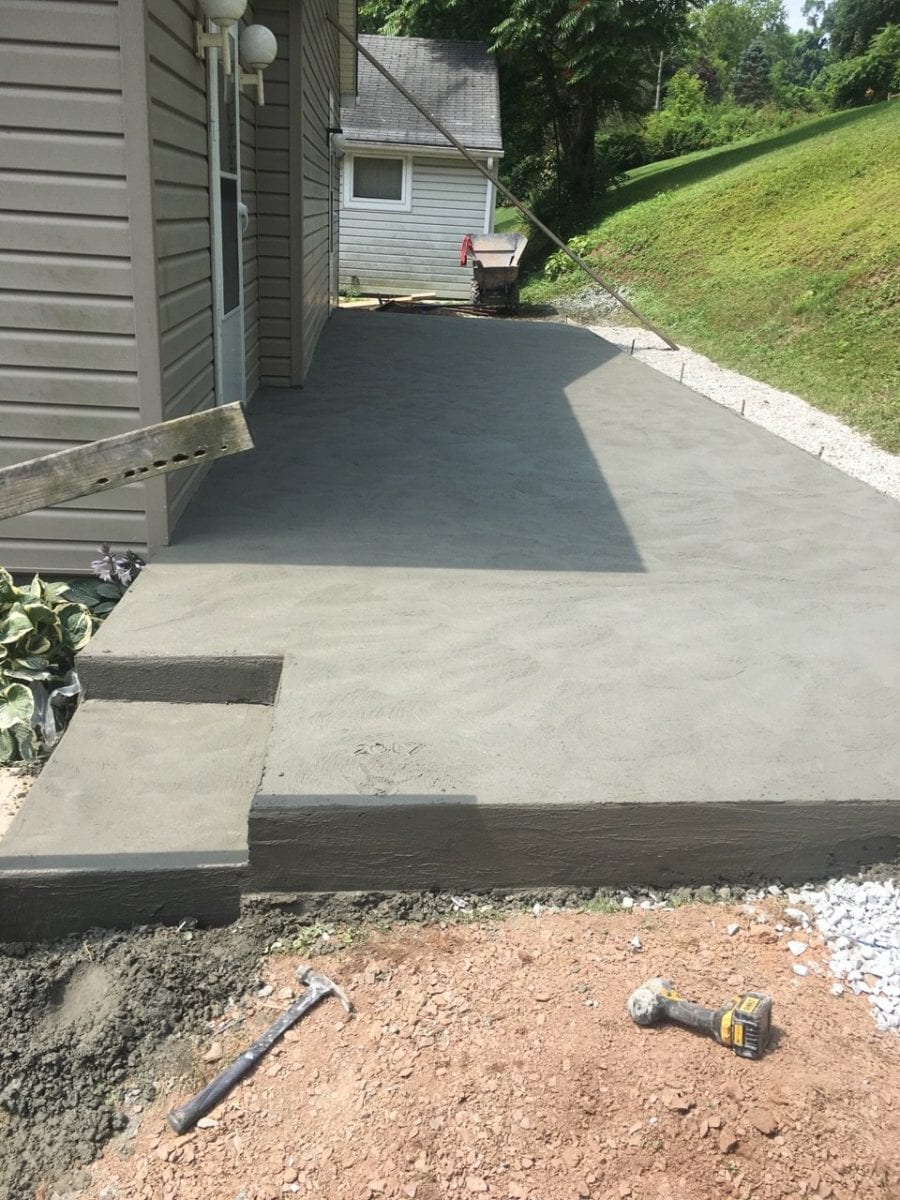 Patios from D-Bug Waterproofing
Of the many materials available to build patios, concrete is an exceptional choice. Concrete delivers a smooth, clean appearance and can be cast to fit almost any area, ranging from geometric shapes to sweeping curves. It can be molded and tinted to create the patio of your dreams.
An affordable choice, concrete patios are also among the most durable, delivering the highest value for your dollar.
Of course, at D-Bug, we do more than pour concrete. Our teams can create a fully features outdoor experience for you and your family, including sidewalks, walkways, retaining walls, and more.
Sidewalks and Walkways
D-Bug's cement and excavation experts are dedicated to giving you high-quality cement and stone walkways that last for years to come. Our team can excavate and re-grade your landscape to keep water away from your foundation, paving the way for a high quality omni-stone sidewalk or walkway. We also specialize in cement finishing for residential concrete work, including everything from driveways to patios. By installing French drains and catch basins, we go beyond basements to help you create your ideal outdoor living space.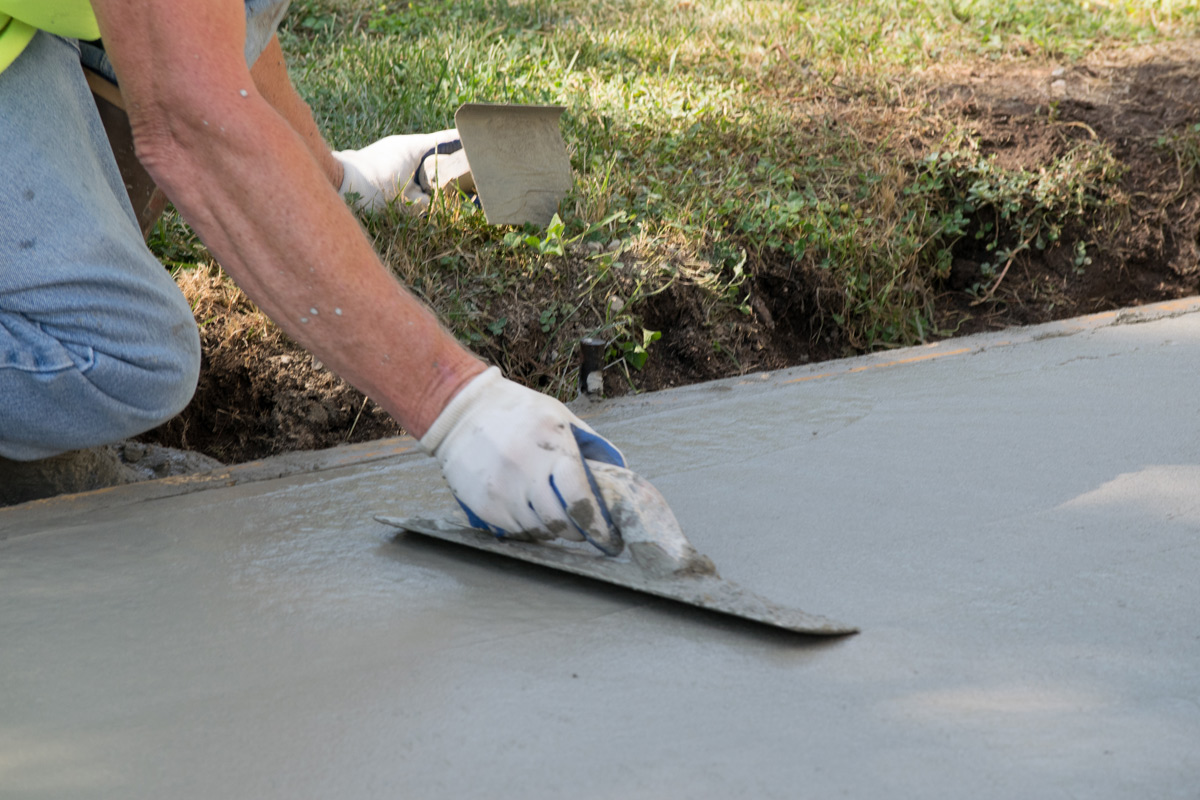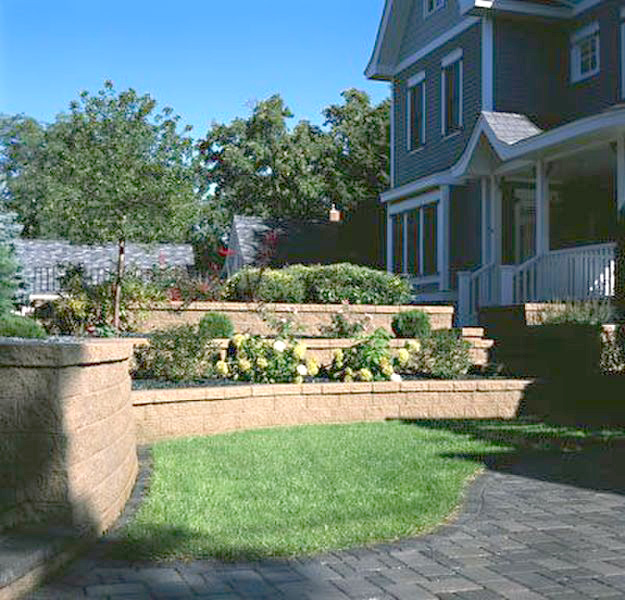 Retaining Walls
Water damage is a retaining wall's worst enemy, and no one knows waterproofing better than D-Bug. A structurally-sound retaining wall can both improve your landscaping cosmetically and hold soil in place to safeguard against erosion. At D-Bug, we use Versa-Lok block systems lined with fabric, combined with French drainpipes to keep the water out. Versa-Lok offers many attractive styles for residential retaining walls that D-Bug can install for you. Our team knows how to outsmart the brutal Pennsylvania freeze/thaw cycle and construct a solid retaining wall for your residence.
Storm Drains, Catch Basins, and French Drains
Spring storms cause water to pool up in unwanted places, hurting your home's yard and foundation. Our team of experts at D-Bug protect your home from storm damage by installing a variety of drains to keep rainwater run off damage to a minimum. Our drains direct water away from your patio and prevent it from pooling up and damaging your retaining walls, patio or foundation. At D-Bug, we know more than just about anyone when it comes to residential drain systems. Keeping water out is in our name.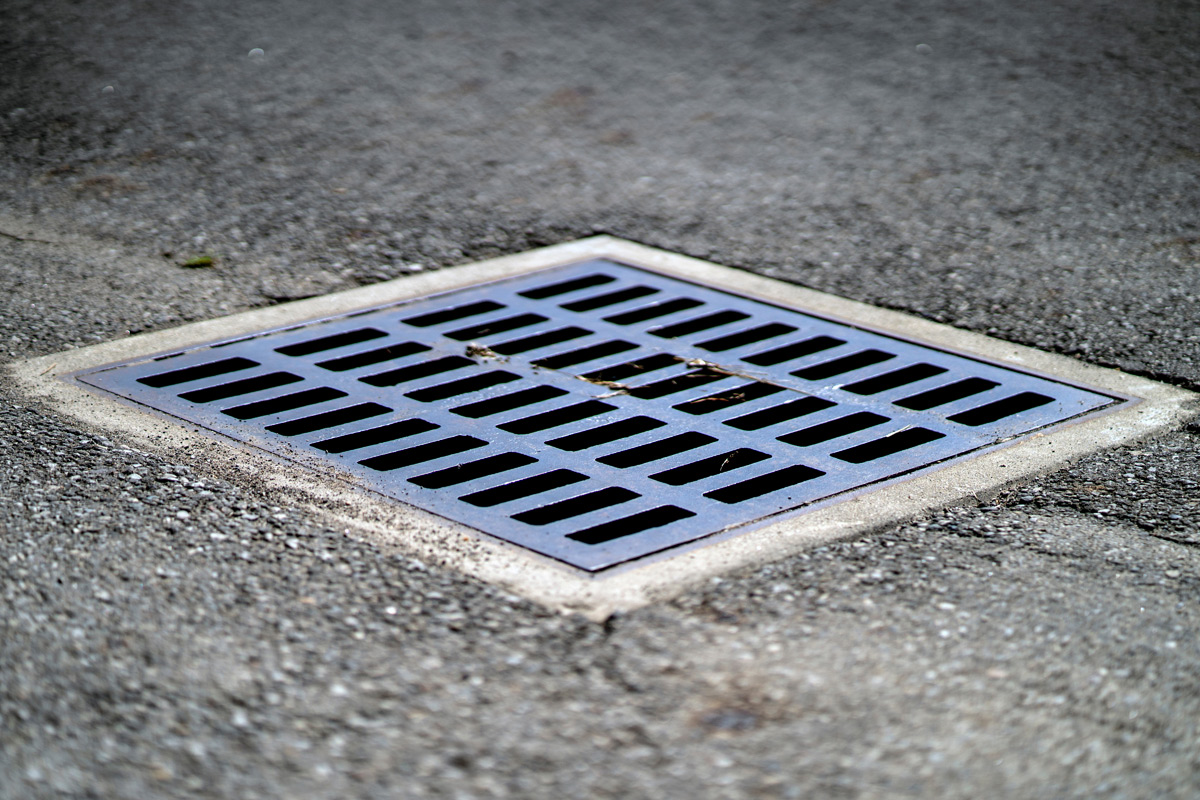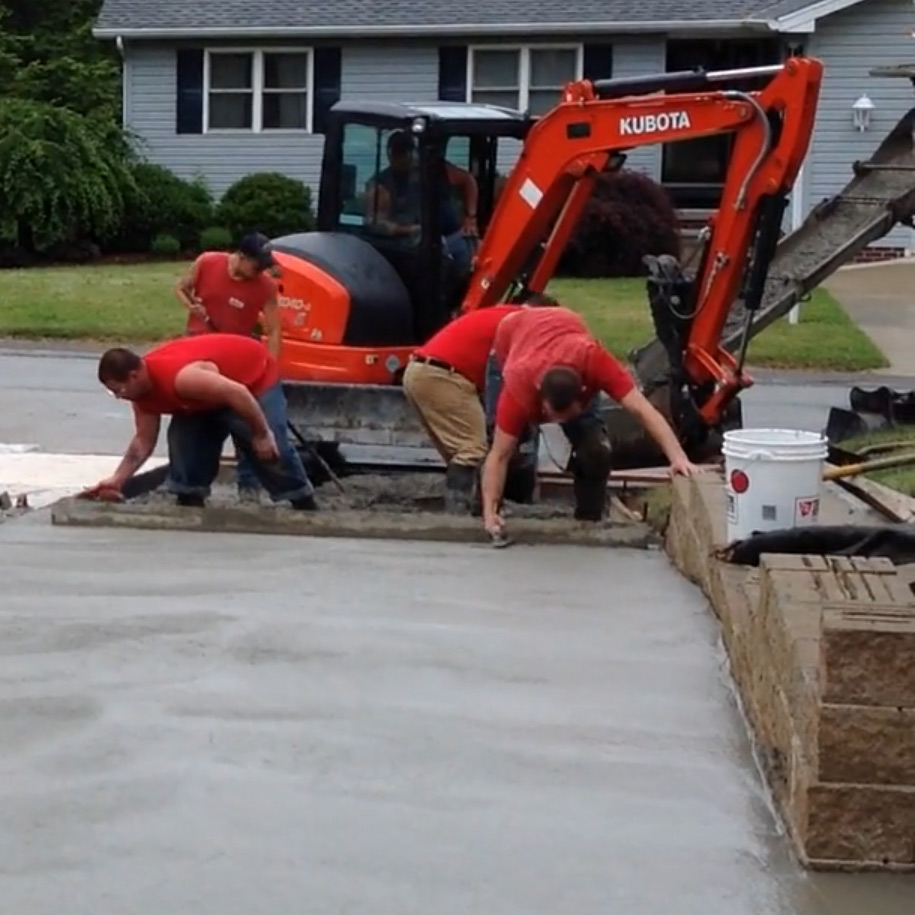 Concrete Results
We're more than just a basement waterproofing company. Our crew handles a wide variety of concrete work from start to finish. We begin with the necessary prep work, grading and framing your site so that concrete can be carefully poured and leveled. We then apply any one of our three finishing techniques to give your patio the right texture, and finish by sealing cement to keep it safe from the elements. D-Bug does it all.
Outdoor Space for All
At D-Bug, we go beyond basement waterproofing. For over 75 years, our experts have been serving southwestern Pennsylvania by bringing high-quality excavation and cement services along with our trusted basement waterproofing techniques to you. If you are thinking about adding an outdoor living space, don't hesitate to call us for a quote at 1-855-381-1528, or visit our hardscaping and excavation page to learn more about how we can keep your property dry inside and out.