Mold Remediation: Restoration & Remodeling
Mold is dangerous and destructive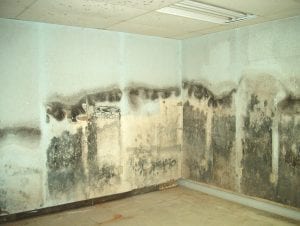 Mold can affect you two ways:
If the mold develops in your house, it can cause structural damage to your property.
When airborne mold spores are present in large numbers, you may experience allergic reactions such as watery, itchy eyes, a chronic cough, headaches or migraines, difficulty breathing, rashes, tiredness, sinus problems, even dangerous respiratory problems in both mold-allergic and non-allergic people. It can even cause the early onset of asthma and allergies in children.
Why do finished basements get mold?
Finished basements get mold due to water seepage through cracks in the floor. Water may also come in around the outside walls and grow mold due to a damp or wet foundation.
How can you clean moldy surfaces?
Mold grows indoors when the mold spores attach to surfaces that are wet. Mold will not grow without water or moisture. Therefore, the key to eliminating mold in your home is to first eliminate the moisture problem. If you clean the mold but don't fix the water problem, most likely the mold will return. To remove the mold from a nonporous surface (varnished wood, tile, etc.) follow these steps 1. Clean the surface with detergent or a mold cleaner, and then let it dry completely. 2. Run a dehumidifier, fan, or heater to keep the area dry. * Avoid breathing in mold spores; always wear an n-95 respirator, rubber gloves, and goggles (that do not have ventilation holes). BUT, if the mold covers a large area, you should consult with D-Bug mold remediation professionals.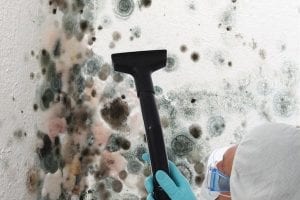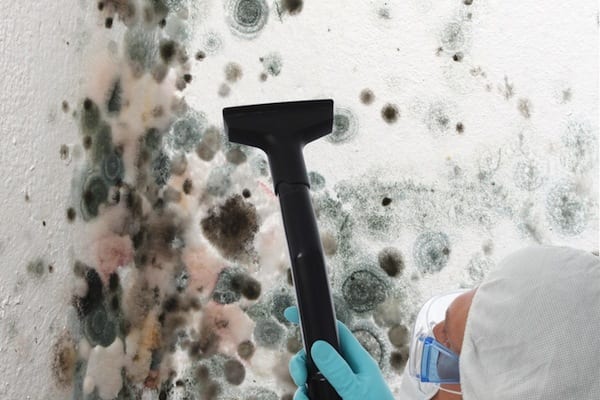 What is mold remediation?
Removing mold that is growing on drywall, alternative wall surface, wood studding, paneling, carpets, and often times ceilings.
Cleaning mold from the basement ceiling joists, furnace duct work, etc.
Installing vapor barriers, re-studding, mounting mold resistant drywall , repairing the ceiling, applying mold retardants on wood surfaces, replacing carpeting, etc.
MOLD REMEDIATION SOLUTIONS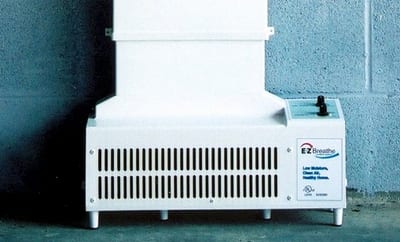 E-Z Breathe Ventilation
E-Z Breathe Ventilation System is designed to rid the home of harmful moisture, humidity, and polluted air. Not by re-circulating moist and stale air, but by drawing in damp, contaminated air and venting it to the outside. In doing so, this creates a complete air exchange up to ten times a day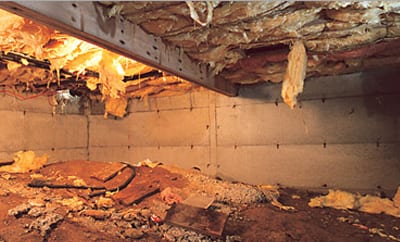 Crawl Space Moisture Proofing
D-Bug Inc. moisture proofs and seals crawl spaces. Most people don't think about their crawl spaces, but most crawl spaces in homes aren't sealed properly.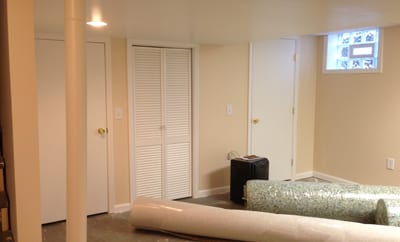 Basement Remodeling & Finishing
D-Bug Inc. finishes basements. Mainly, we finish basements where we just installed a French drain system. That way, we are certain there won't be an issue with water.