You Won't Believe What Your Waterproofing Company Can Do!
Once you try our services at D-Bug, you'll come back again and again. Why? You might think once we fix your basement, there's never a reason to use D-Bug again.
The reason we have so many repeat customers is our comprehensive range of services.
BEYOND WATERPROOFING
Trust D-Bug's sterling reputation and proven expertise when it comes to your home.
Who would think a basement waterproofing company could have both expertise and a great reputation when it comes to hardscaping, excavation, and cement finishing! At D-Bug we do all that and more. From installing eye-catching versa-lok retaining walls to regrading terrain and offering residential concrete work including sidewalks and driveways – D-Bug is ready to serve the needs of every homeowner.
How Do We Improve Your Home and Property?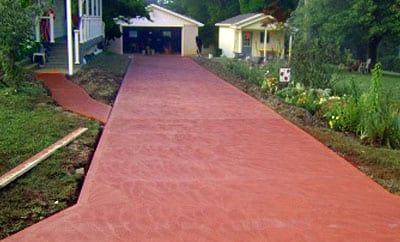 Cement Finishing
At D-Bug, we specialize in residential concrete work, including driveways, sidewalks, porches, patios, basement floors, and basement entrance way steps.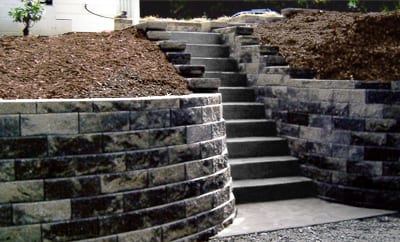 Retaining Walls
Retaining walls used to secure hill sides, embankments, or to improve the cosmetic appearance of a home or landscaping. At D-Bug, we build retaining walls using the versa-lok block retaining wall system.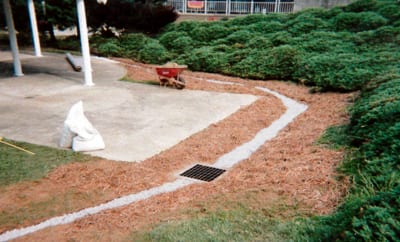 Excavation & Regrading
D-Bug Waterproofing re-grades your yard to slope the terrain away from the house or structure. Re-grading keeps the water from running against the house and directs it to a specific area, such as a catch basin.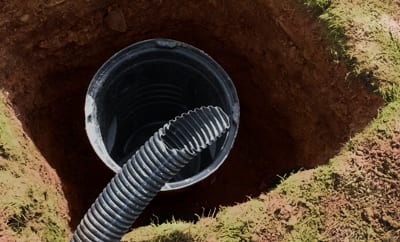 Downspout
Leadoff
Downspout lead-offs are a 3 to 4-inch pipes that run underground from the downspout on the house to the outside surface. The importance of lead-offs is that they drain water away from the house.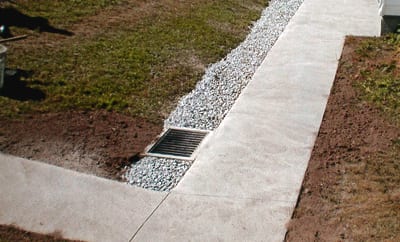 Storm Drains &
Catch Basins
A catch basin is essentially a large drain which deposits surface water into a reservoir or well. They are often a main component of residential landscaping. Their purpose is to direct standing water away from your lawn so that the ground does not become saturated, which often causes problems with your home's foundation.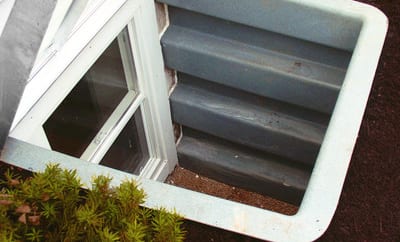 Window Wells &
Emergency Egress
D-Bug Waterproofing also installs conventional window wells and emergency fire escapes. This involves digging and installing a specially made fire exit window that swings open for easy exit in case of an emergency.
We get it done, and we get it done fast.
For a free evaluation and quote, call us at 1-855-381-1528, or complete our Get a Quote form below.