Bilco Doors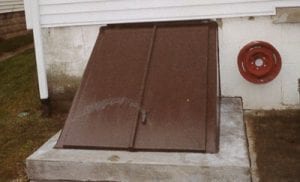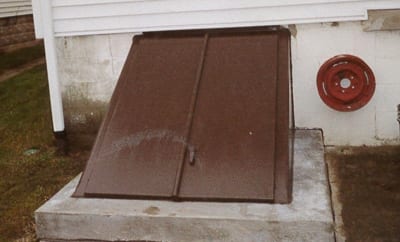 Perfect for homeowners seeking easy access to their basement from outside, a set of Bilco doors adds a new element of convenience to home design.
D-Bug Inc. installs Bilco doors for basements, creating an effective entrance or exit to your home that remains watertight and lasts for years.
Why Bilco Doors?
Bilco basement doors allow for direct access into your home's basement, along with an easy exit in case of emergency. Perfect for homeowners with patio furniture, pool supplies, and other large outdoor features, these doors make storing larger items in your basement much easier, without the hassle of carrying them down to the basement from your home's upper levels.
In addition to allowing easier entrance to your basement, Bilco doors satisfy the IRC Building Code requirements for emergency egress, providing an easy and quick way to exit the home, should the need arise. Doors can be locked from both the inside and outside to ensure security.
Our team will help you pick one of the many available door sizes and shapes that work best for you. Once installed, D-Bug Waterproofing will paint the door any color you desire to match the rest of the home.
Bilco Door Installation Process
The first step our team takes is smoothing and leveling the area where the door will be installed. Once the ground is leveled, we assemble the door frame and anchor it to the foundation, ensuring that it is level and flush with the exterior.
Don't worry about the condition of your existing foundation, masonry side walls, or areaway. At D-Bug Waterproofing, our experienced crews can handle every situation. We are experts at excavating, land grading, concrete work, and basement waterproofing.
If you've been thinking of replacing old Bilco doors or adding a new entrance to your basement for convenience, D-Bug Waterproofing is definitely the place to call.
Call our toll-free number at 1-855-381-1528 to order the best in Bilco doors today.