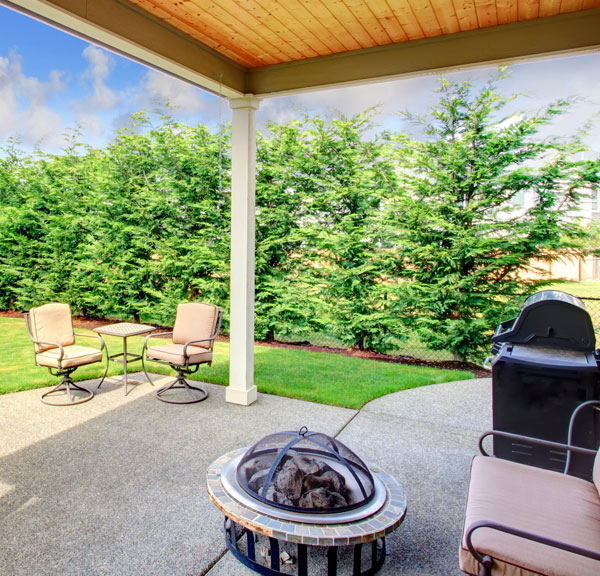 Concrete Patios, Sidewalks, and Driveways
May 24, 2022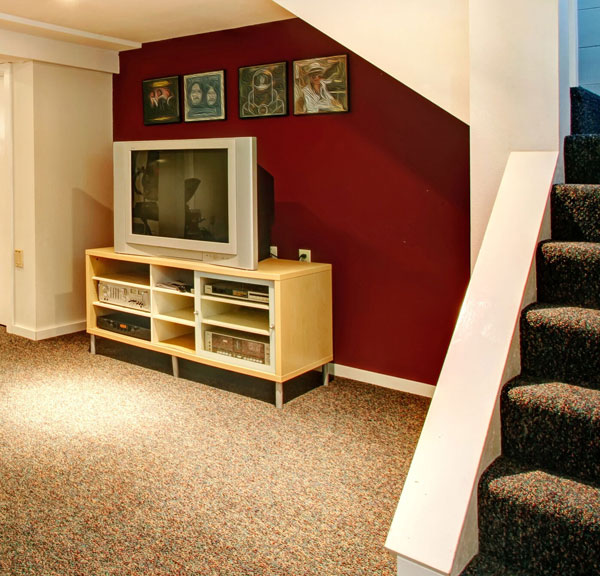 Can You Refinish Your Basement with an Interior French Drain Installed?
July 22, 2022
Do Dehumidifiers and Ventilation Systems Help with Allergies?
Mold, mildew, and dust mites are some of the most common triggers of allergies and asthma attacks. They can even trigger asthma in children who have never shown signs of having asthma before.
Dehumidifiers and ventilation systems can reduce your allergy symptoms by removing the conditions under which mold, mildew, and dust mites thrive, making your home a healthier place to live.
In our roll as a basement waterproofing company, we've seen leaky basements cause mold and mildew again and again. We know how natural airflow, in what is called the "stack effect," distributes mold spores and allergens throughout an entire house. That's why we've become experts in dehumidifiers and ventilation systems, and why we have the experience to properly and effectively install only the best systems.
Santa Fe Dehumidifiers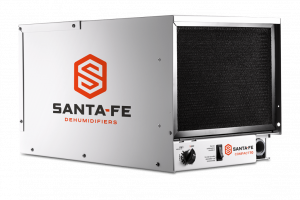 Mold and mildew thrive in wet conditions. Moisture is their friend and helps them grow. They release spores into the air that can trigger allergic reactions. Killing off indoor mold is critical to reducing your allergy symptoms. Dust mites also thrive in moist conditions.
A dehumidifier removes moisture from the air, especially in the parts of your home where moisture can accumulate, like your basement. To help keep moisture down and mold and mildew at bay, D-Bug Waterproofing works exclusively with Santa Fe Dehumidifiers.
A Santa Fe Dehumidifier installed by D-Bug Waterproofing makes you home's air safer to breathe and reduces the amount of health risks from unclean air in your home.
Learn more by visiting our informative page on Santa Fe Dehumidifiers.
EZ Breathe Ventilation Systems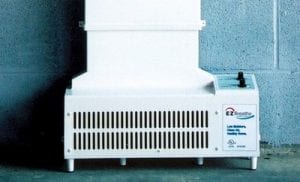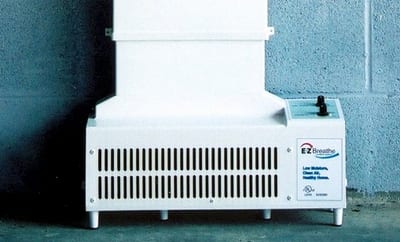 A high-quality ventilation system also helps remove moisture from your home and will get rid of existing allergens and gaseous toxins, keeping the air inside your home clean, fresh, and healthy.
Ventilation systems are good for situations where a variety of pollutants may be causing trouble in your home. These include: carbon monoxide from fireplaces, wood burning stoves, and leaking chimneys; radon; indoor pesticides, pet dander, and mold; ozone generated by some air cleaners; tobacco smoke; and off-gassing of new furniture and rugs, as well as building materials and cleaning supplies.
To help remove pollutants and toxins from the air in your home, D-Bug Waterproofing works exclusively with EZ Breathe Ventilation Systems.
Learn more by visiting our informative page on EZ Breathe Ventilation Systems.
Trust D-Bug to Keep Your Home's Air Clean
With over 75 years of experience installing dehumidifiers and ventilation systems in southwestern PA, we know what it takes to get the job done. To schedule your free inspection, visit our Contact Us page or give us a call at 1-855-381-1528.