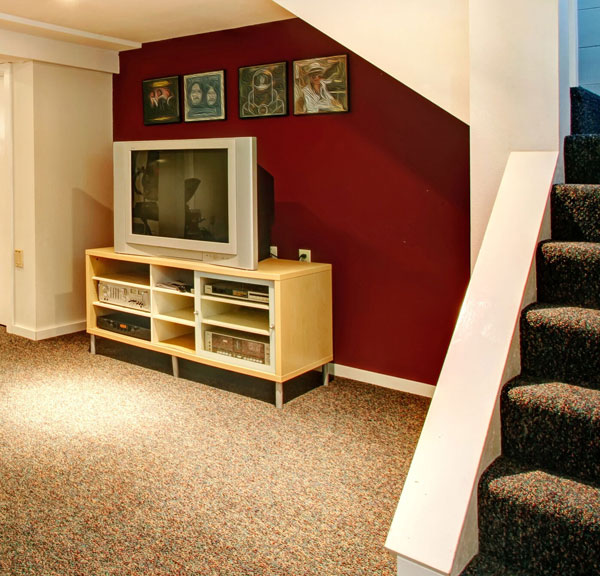 Can You Refinish Your Basement with an Interior French Drain Installed?
July 22, 2022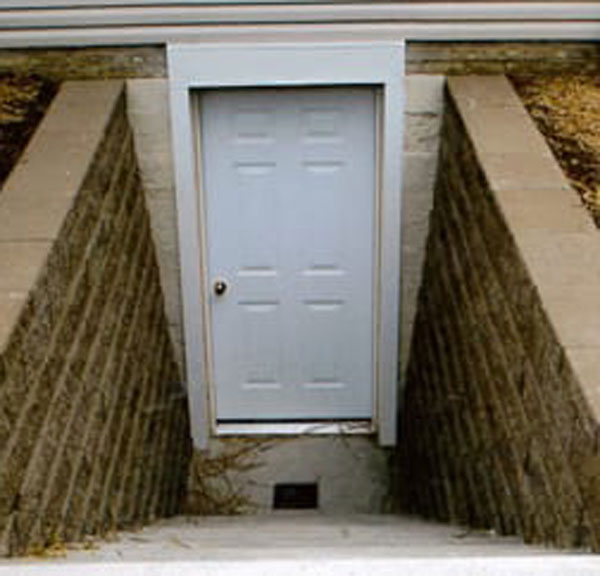 Basement Entrances – Repair for Winter
September 19, 2022
Enjoy a New Patio Before Fall
There's Still Time!
There's nothing quite like a new patio to change the entire look and feel of your backyard, but you might be thinking that it's just too late in the year to get one.
We're here to tell you that there's still time!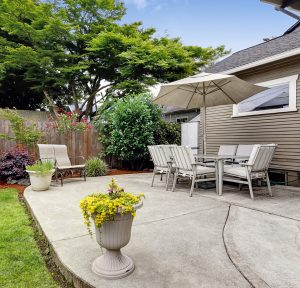 A custom patio from D-Bug Waterproofing can be designed and built in less time than you might think, and once it's complete, you and your family can enjoy the beautiful fall weather all season long without having to hide indoors.
Why choose a waterproofing company to build your new patio? We are experts in land grading, waterflow, and concrete finishing. As water proofers, we have to be. That means we are often called on to install concrete driveways, sidewalks, retaining walls, storm drains, French drains, and… patios!
However, not all patios are built the same. Here's our approach to creating your new patio.
How We Build Our Patios
We believe that every project we take on should be a work of art. Your home is such an important part of your life — it should be beautiful inside and out. Of the many materials available to build patios, concrete is an exceptional choice. Concrete delivers a smooth, clean appearance and can be cast to fit almost any area, ranging from geometric shapes to sweeping curves. It can be molded and tinted to create the patio of your dreams.
When you work with us, you get the best possible craftsmanship possible. No cutting corners at D-Bug Waterproofing.
We believe in the importance of value. When you buy a concrete patio with us, you're buying for life. You don't have to worry about shoddy workmanship leading to repairs or replacement down the road.
Contact us today, or give us a call at 855-381-1528 and let's talk about how we can build the patio of your dreams.
Basement Entrance Repairs Before the Summer Ends
It's not too late to prepare your basement for the fall and winter too.
A new basement entrance can play a critical role in waterproofing your home. At D-Bug Waterproofing, we are experts in basement entryways and casement egress windows. We can replace worn and aging entrances and install new systems, excavating the soil away from your foundation and creating a new basement stairway, adding bulkhead doors, and more.
We do specialty basement windows too! Call D-Bug Waterproofing at 855-381-1528 or contact us today.