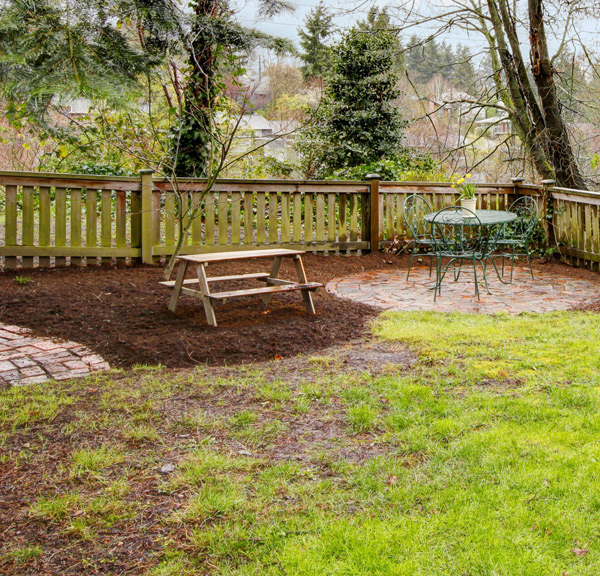 Proper Landscape Drainage for a Dry Basement
February 23, 2021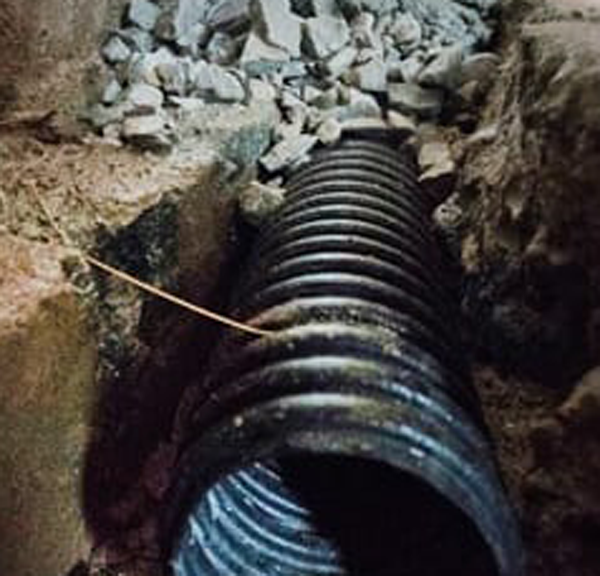 Interior French Drain FAQs
April 15, 2021
Top 5 Steps to Take When Your Basement Floods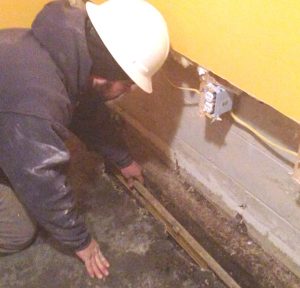 A flooded basement is one of a homeowner's biggest fears, but do you know what to do when you see your basement taking on water? If your basement is flooded, there are five main steps to take in order to take care of the problem safely.
One – Be Careful of Water Near Electrical Outlets and Systems
Water is an electrical conductor, making wet electrical outlets and wiring especially dangerous to touch or work around. If possible, wear rubber boots if you have to enter a flooded basement, as they are non-conductive. Do not touch any outlets and do not plug in any electrical appliances in a flooded basement. If the basement is too dark, use a battery-powered flashlight to find your way around.
Two – Carefully Remove Water Damaged Items
If it is safe, remove as many water damaged items from the affected area as possible and put them in a place where they can dry. Leaving the items in water any longer than absolutely necessary increases the chances that mold will form on them.
Three – Remove Standing Water
Basements often have a floor drain, so check to see if it is blocked by a rug or debris that might be preventing the free drainage of water.
Depending on the severity of the flooding, you may need a professional service to pump out the water. An inch or more of water is generally more than you can handle on your own. Otherwise it may be a matter of mopping up the wet floor and putting fans in place to dry the affected area.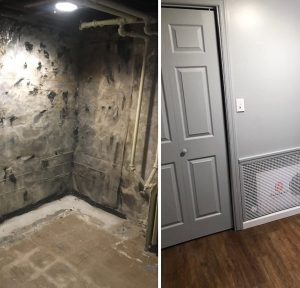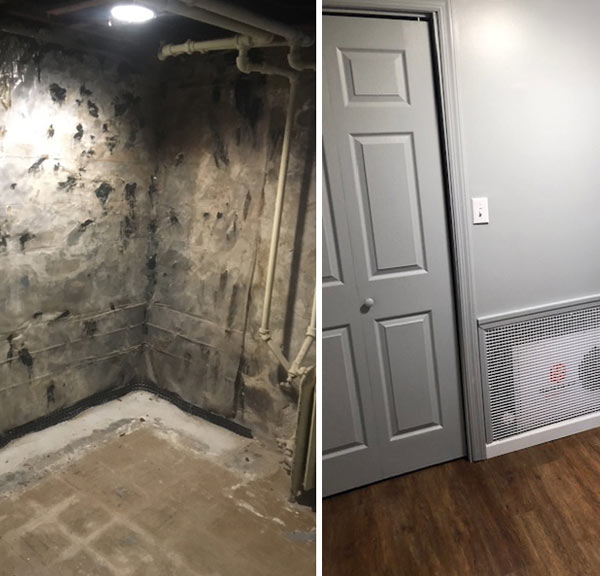 Four – Determine the Cause of the Water Entry
Once the water is removed, take the time to determine where the water entered the basement.
Is there a crack in the wall of the foundation? Has water entered through the basement window or come in through Bilco doors? Has a downspout shifted or fallen from your gutters?
If you aren't sure what the cause is, D-Bug Waterproofing's basement repair experts can help you find it.
Five – Hire a Professional to Bring Your Basement Back to Life
With over 70 years of basement repair and waterproofing experience, D-Bug Waterproofing is the best choice for waterproofing your basement after flood damage. Our experts install interior French drains, sump pumps, and drainage systems. We repair cracked foundations, regrade landscaping, and much more to make sure your basement never floods again. To see our full list of services, visit our services information page, or give us a call at 1-855-381-1528 for a free quote.