Is it Time to Replace Your Old Retaining Wall?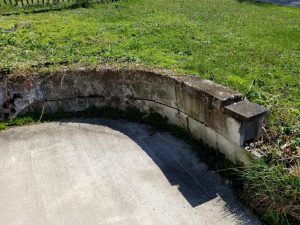 It's that time.  In early spring, especially around mid-April, people begin to think about retaining walls. Google searches on the subject quadruple, reaching their highest point of the year.
Why? We all know April showers bring May flowers, but they bring to light other problems too.
In winter, many plants and trees, including your lawn, go dormant. Water is still accumulating as snow and rain, but your green friends are using less and the soil is absorbing more. When spring rains come, before those plants really get growing again, the problem reaches its peak.
Your old retaining walls, your home's foundation, and the grading of your property — everything is now subject to the enormous pressure of water-saturated soil and earth.
Foundations leak and basements flood.
Old retaining walls shift and fail.
Your lawn becomes a muddy swamp or an attractive bathing pool for birds.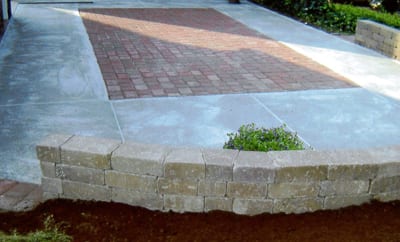 These are the situations where D-Bug Waterproofing can help. As our name suggests, when your basement floods, we're there to waterproof and restore, remediate mold, and prevent future floods. But waterproofing and landscaping often go hand-in-hand.
Modern retaining walls help redirect water and are built to take the maximum water/soil pressure at this time of year. At D-Bug, we use Versa-Lok for its flexibility, cost-effectiveness, and eye appeal. We install all our retaining walls with the proper footing, drainage, and backfill, creating an attractive solution that will last a lifetime.
We can also regrade and excavate. Our experts can slope your yard properly, directing water away from your basement to catch basins or storm drains. You can learn more by visiting our pages on Excavation and Grading and Retaining Walls.
At D-Bug Waterproofing, we are experts at drainage and water control, meaning we know retaining walls, excavation and grading, basement waterproofing, and more. Give us a call at 1-855-381-1528 or visit our Contact Us page today.