Getting to Know D-Bug Waterproofing
Why are We Called D-Bug?
When a customer asks, "Why is your basement waterproofing company named D-Bug?" we know they must be new to the area. The name D-Bug has been around since 1939, over 80 years!  We serve 10 counties in Western Pennsylvania, including Allegheny and Westmoreland.
The name D-Bug is a legacy brand, originating when the company's sole mission was pest control. D-Bug entered the waterproofing business in 1984, and as the demand for waterproofing and foundation repair grew, the new division became its own, separate entity. D-Bug Waterproofing was born.
D-Bug has been locally-owned and family managed from the start. Today, Nick Morrison Jr. and his team have the knowledge and experience to solve the most serious basement water, foundation repair, and mold problems. They know that D-Bug's success for over 8 decades lies in its dedication to exceptional customer service.
What Services Does D-Bug Offer?
D-Bug Waterproofing solves the problem of a wet basement and so much more. We can repair foundational cracks and bowing walls, transform your damp, moldy basement into a cozy family room, and even install ventilation systems superior to the dehumidifiers and air purifiers you're used to, all for the benefit of a happier, healthier home.

D-Bug waterproofs and ventilates crawl-spaces too.
When you call us at D-Bug, you're talking to experts who have seen it all and who have handled every damaged foundation and wet basement problem. Our services include:
Foundation Repair
Installation of Support and Anchor Systems
Exterior and Interior French Drains
Installation of Sump Pumps and Floor Drains
Mold Remediation and Moisture Proofing
Purging and Sealing Walls
Camera Inspection of Sewer Drains and Lines
Basement Ventilation Systems
Complete Basement Remodeling and Refinishing Services
Hardscaping, Excavating, Grading, Retaining Walls, and Cement Finishing
to learn more, call us at 1-855-381-1528, or visit our Contact Us page to request more information. Estimates are free, and our mission is to improve the livability and value of your home.
Why Choose D-Bug Waterproofing?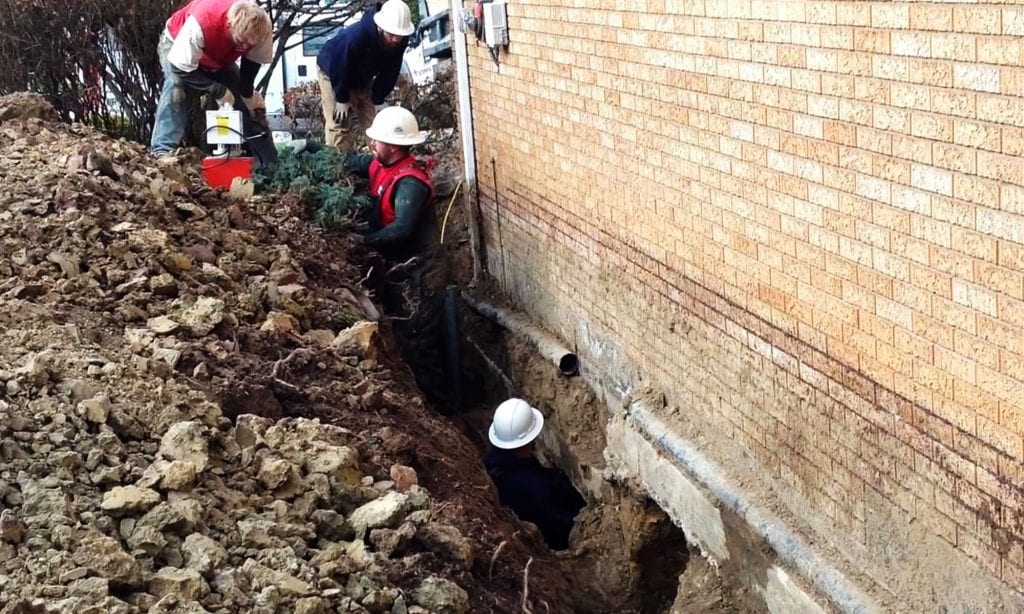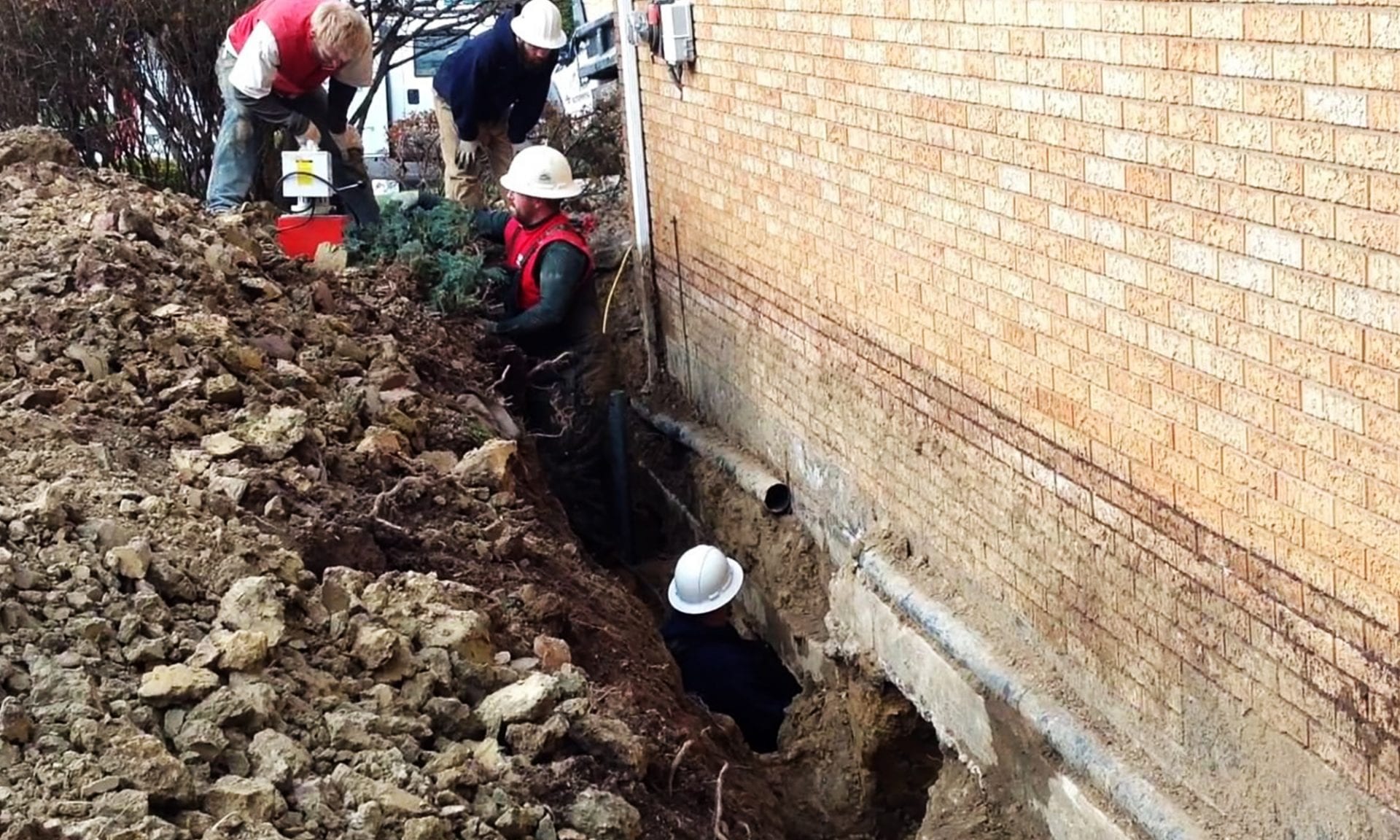 At D-Bug Waterproofing, we offer professionalism with a personal touch. Our crew comes when scheduled, and our team arrives on the scene with the muscle and materials needed to get the job done quickly and efficiently.
Whether we are installing a sump pump, a French drain, repairing your foundation, or remodeling your basement into a family entertainment center, we approach the job with the highest level of professionalism and concern for your family's comfort.
We hang plastic sheets to keep dust and noise at bay, lay tarps across carpeting, and work quickly so that any disruption to your routines is minimized.
Best of all, D-Bug Waterproofing offers 12 months Same-As-Cash! No interest and no payments for 12 Months.
Expect the Unexpected
It's about your home, your health, and improving the value of your property.
That means that D-Bug Waterproofing offers services you may not at first realize are related to waterproofing:
Basement and whole house ventilation using the EZ Breathe Ventilation System.
Downspout leadoff to direct water away from basements.
Landscape grading and hardscaping, including retaining walls.
Window wells and emergency egress from basements.
Camera inspection and replacement of floor drains.
Installation of Bilco doors.
Repainting of interior and exterior basement walls.
Chimney repointing.
Basement electrical work and rewiring.
Our goal is to save you from having to work with multiple contractors before the work you need is complete. One stop. One shop. One ultimate responsibility for getting the job done and done right.
D-Bug Waterproofing is fully-insured and our PA license number is 017989.
We know more than almost anyone else about waterproofing and foundation repair; we're even experts at home ventilation and basement remodeling. Call us at 1-855-381-1528 or visit our Contact Us page today.