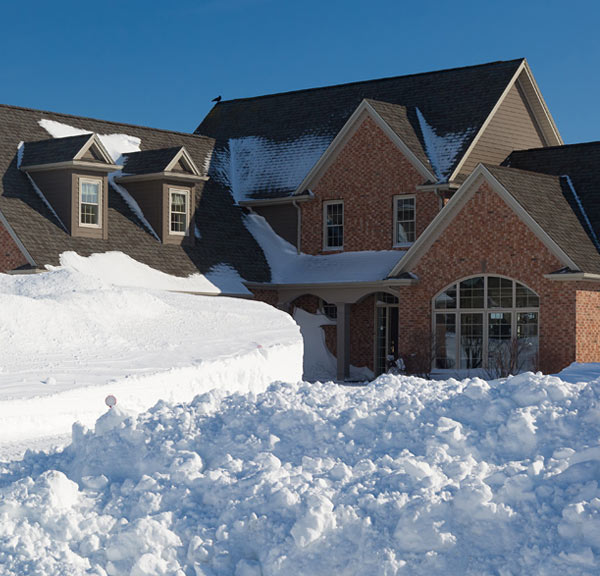 Winter Waterproofing
December 18, 2019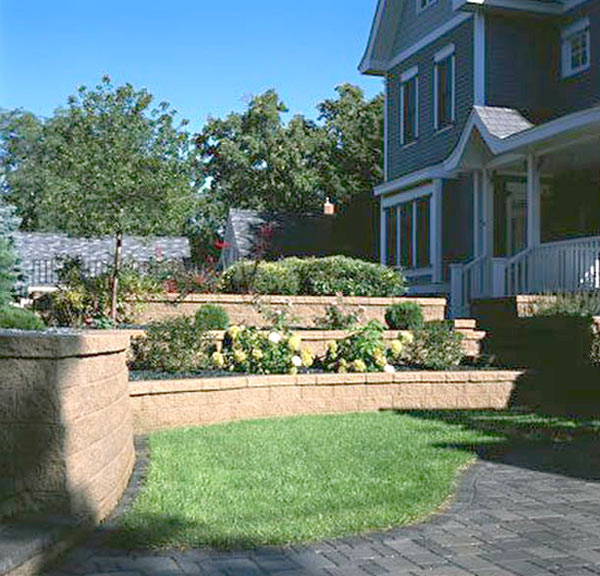 Retaining Walls and Exterior Drains
February 25, 2020
Repair Your Failing Foundation
Answers for Pushed, Bowed, and Sinking Walls
A failing foundation is a serious matter for any home owner. Over time, advancing damage to your home's foundation can cause serious issues throughout your home, resulting in a loss of value and even significant safety concerns.
One thing is certain, when foundation damage begins, it gets worse over time. That means the cost of repair can skyrocket in time.
What Are the Signs of a Failing Foundation?
There are certain signs that any homeowner can recognize. When you see them, it's time to call in a professional for evaluation.
Uneven floors, the result of foundation settlement or heave.
Sticking windows and doors. Often caused by moisture in humid environments, problem windows or doors may be the result of foundation shifts causing them to fall out of square.
Cracks in walls or above windows and door frames. If cracks in drywall and plaster have been fixed once and then reappear, foundation damage may be at fault.
Foundation issues are likely to be even more obvious in the basement: pushed or bowed walls, as well as cracks in your basement's concrete or block walls.
In some cases, a settling foundation can cause severe damage, including wide cracks through brickwork and concrete.
In addition to causing structural damage, a failing foundation is a primary source of basement leaks.  It can pave the way for bugs, rodents, and mold.
How to Repair Foundation Damage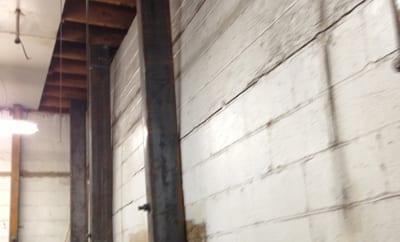 The best approach for repairing a foundation depends on the type and severity of damage. A foundation repair professional from D-Bug Waterproofing can evaluate the problems your home is facing and recommend one or more procedures for stabilizing your foundation.
Piering is the art of driving steel pilings into the ground. The goal is to drive these piers until they hit a stable support layer, often bedrock. Hydraulc jacks raise the home to its proper level, and the piers are then attached to the foundation.
Wall anchors are embedded in the soil around the home and connected to steel plates attached to the foundation with anchoring rods. The connectors are gradually tightened to stabilize and help straighten the wall.
I-Beams are steel beams set into the concrete foundation and attached to the home's joists. They use the weight of the overall structure and the cement floor to stabilize the foundation wall.
How do you know which method is right for your home? That depends on the nature and the extent of the damage caused by your settling foundation. It's best to have a professional from D-Bug Waterproofing examine your foundation to determine if improper drainage, bad landscaping, or even mine settlement might be at fault.
One thing is clear, calling in the experts as soon as possible is the best way to save money and prevent advancing damage to your home.
D-Bug Waterproofing's expert team can handle foundation repairs in any season. Call us today at 1-855-381-1528 to learn more.
No Need to Wait for Spring
Waiting for spring or summer means the heavier rain of the warmer months will find its way into your basement with ease. Frost heaves in the coldest months can quickly expand cracks and destabilize existing wall damage.
It's also more difficult to schedule the help you need once spring arrives. Waterproofers and contractors are typically in heavy demand once the weather turns nice. Don't wait, call on D-Bug Waterproofing today.
Our services are reliable and affordable, and we've been family owned for nearly 80 years.
Call us at 1-855-381-1528 or visit our Contact Us page today to learn more about protecting your home from advancing foundation damage this winter.