Winterizing Your
Basement and Crawl Space
Protecting Your Home from the Elements
As temperatures drop and wintry weather moves in, it's time to ensure your home is protected from the harshest elements.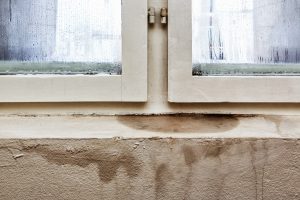 Winterizing your home starts from the inside out, as interior spaces, like your basement or crawl spaces, can sustain the most damage when exposed to wintry conditions.
The experts at D-Bug Waterproofing have the experience and skills to winterize your basement before bad weather strikes.
Identifying Vulnerabilities
Most homes' major utility systems are traditionally located in basements and crawl spaces. These systems can be the most vulnerable when left unprotected.
When winterizing your basement and crawl spaces, D-Bug Waterproofing takes all the necessary precautions to protect all your home's vital systems, including:
Plumbing
Electrical
Heating and ventilation
Drainage
And much more!
If foundation cracks or water leaks are present, winter's harsh conditions could worsen preexisting problems. D-Bug's expert team knows how important it is to ensure your home's foundation and structure aren't compromised by water or sub-zero temperatures.
Protection with a Purpose
Winterizing your basement and crawl spaces can seem like a daunting task, but D-Bug Waterproofing has you covered! We can handle the tough stuff while you rest easy, knowing your home and family are safe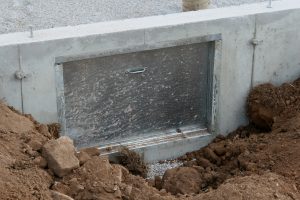 from winter damage.
From installing interior French Drains and wrapping plumbing fixtures and other pipes to prevent freezing to addressing bowed and cracked walls – we do it all! Extra protection around your windows and doors can keep moisture out and heat from your furnace in.
D-Bug can also install sump pumps and appropriate drainage systems to handle excess water, protecting your most vulnerable utility systems from the elements. Outside your home, our experts can reroute downspouts and ensure your foundation's grading is ready for optimum drainage in the harshest conditions.
Crawl spaces can be cleaned and sealed off from the weather, helping to prevent mold and damage to joists and supports.
Learn more on our Basement Waterproofing and Crawl Space Moisture Proofing pages.
Our services are reliable and affordable, and we've been family owned for nearly 80 years.
Call us at 1-855-381-1528 or visit our Contact Us page today to learn more about winterizing your basement and crawl spaces.