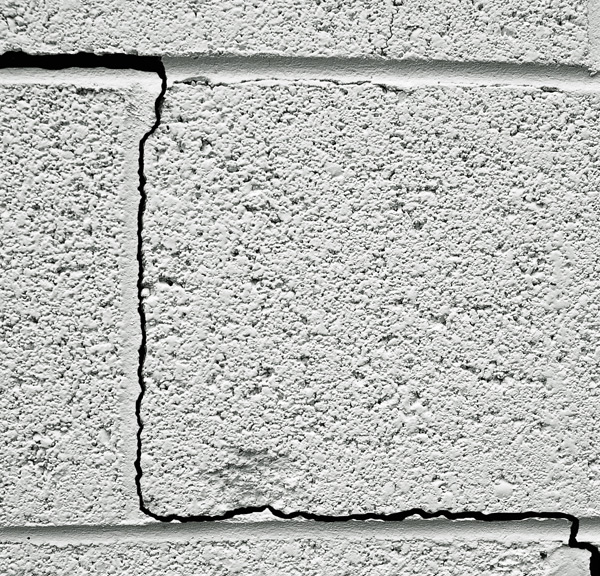 Hot, Dry Weather Can Cause Foundation Cracking
August 19, 2020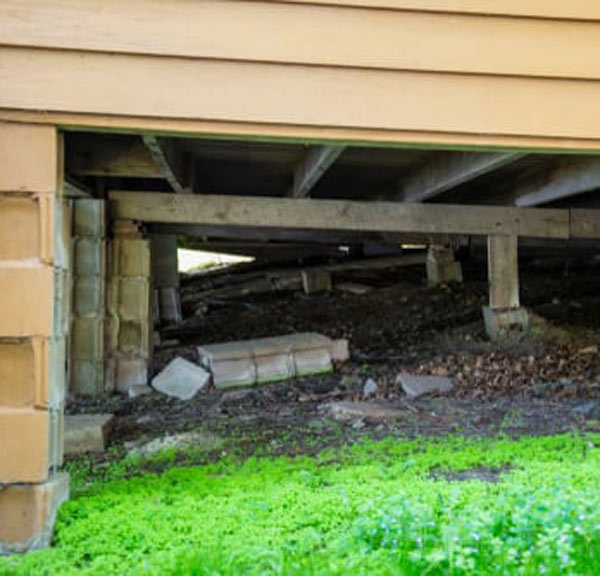 Crawlspace Sealing and Basement Finishing
October 13, 2020
Why Waterproof Your Basement This Fall?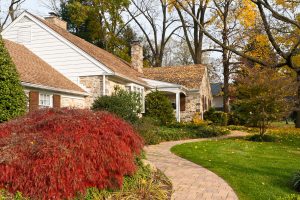 Did you know the onset of fall is one of the best times to waterproof your basement against the upcoming winter season? Cool, dry fall days are the perfect opportunity for D-Bug Waterproofing's team to assess and repair cracks in basement walls, place interior French drains, and to install wall anchors and support systems.
Winter Always Makes It Worse
The reason to act now is easy to understand. Winter brings with it the freeze and thaw cycles that take advantage of existing cracks, bowed walls, and crumbling concrete.
Rain and melting snow makes its way into existing cracks, and when water freezes and expands, the problem is suddenly worse. Upon freezing, water can expand by as much as nine percent and exert forces over 30,000 psi. That's actually more pounds per square inch force than the overpressure of a nuclear detonation.
Winter also causes ground shifting. The same water looking for a way to enter your basement is percolating through the soil, waiting for cooling temperatures to cause frost heave. Soil freezes and thaws in different layers at different times, depending on how long the next cold spell lasts. That means the ground is moving and shifting with incredible force just outside your basement walls.
Foundations already weakened by bowed walls and cracks, and where water has already made its appearance inside your basement, are at risk when winter moves in and temperatures drop. Fortunately, there are a range of solutions for different situations and levels of damage.
It's easy to find out what's best for you. Call us at 1-855-381-1528 or Request a Free Online Quote today.
Landscaping to Save Your Foundation
Believe it or not, landscaping is important to the health and "weather-resistance" of your foundation. The soil outside your home should slope away from the foundation at approximately 6 inches for every 10 feet in distance.
This approach moderates the potential for shifting soil and frost heave, and it keeps water from rain and snow melt moving away from your foundation. Often overlooked, landscape grading can help keep you basement in great shape, sparing it from the ravages of a bad winter.
The Basics of Water Control
The worst-case scenario is digging around a foundation to install an exterior French Drain, but we certainly don't want to start there.
Simple places to begin your basement waterproofing effort are in cleaning gutters and downspouts, installing lead-offs for water draining near the foundation, checking outside drains and installing storm drains.
Water goes where it will and, in winter, forms ice where it shouldn't. At D-Bug Waterproofing, we have a range of approaches to keep water in its place and water damage at bay.
All the Waterproofing Services You Need
At D-Bug Waterproofing, we've been serving Westmoreland and Allegheny Counties in Western Pennsylvania for over 75 years. We've served your neighbors, and your neighbors' neighbors. We will treat you well.
You can count on us for every basement water proofing service you need or could imagine. We install interior French Drains and sump pumps; we do wall support and foundation piering. Parging basement walls, installing wall anchors, and clearing basement drains – it's all in a day's work.
We offer mold remediation, install ventilation systems, and even provide full-service basement remodeling.
If it's a problem with your foundation or an issue in your basement, D-Bug Waterproofing has you covered.
Let's Take a Look
This fall, call D-Bug Waterproofing for a Home Assessment Review. We're experienced at spotting the problems and providing no-nonsense quotes that allow you to decide how best to spend your budget.
To make sure your basement is safe to withstand winter, give us a call at 1-855-381-1528 or go online for a free quote.