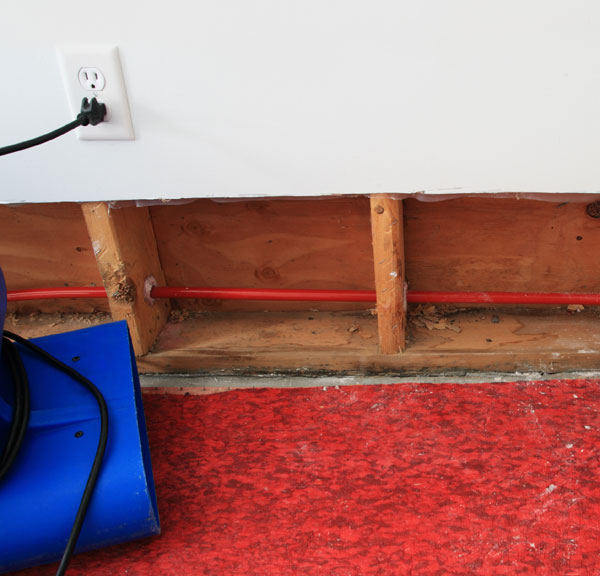 When Do-It-Yourself Waterproofing Fails
November 13, 2022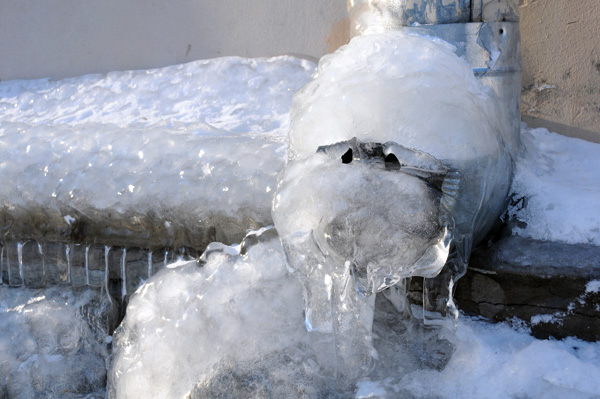 Why Do Basements Leak in Winter?
January 17, 2023
E-Z Breathe Can Help
In winter, we shut our doors and close the windows, keeping the indoor air in and outdoor air out.
While this makes sense from an energy standpoint, keeping your home warm and dry, the problem is that we end up breathing the same stale air over and over for months on end. This air may be filled with cigarette smoke, vaping particles, viruses, bacteria, pet dander, and pollutants.
If your basement is leaking and mold has taken a foothold, then the basement air becomes filled with mold spores and mildew. You may think that bad basement air stays down there, but it doesn't. Homes actually breathe in a way that's called the "stack effect." This is especially true in winter when it's cold outside and warm air from the basement rises through your home to the upper stories, circulating any air pollutants in the home to every room.
Ever notice that people catch colds, the flu, and other respiratory illnesses more often in colder months? This is one reason why.
Fortunately, there's a simple and affordable way to make your home healthier in winter— the E-Z Breathe home ventilation system.
How E-Z Breathe Makes Your Home Healthier
E-Z Breathe is a powerful air filtration system that uses a combination of filtration, purification, and ventilation to remove viruses, bacteria, pollutants, mold spores, and other airborne particles from the air.
E-Z Breathe is simple to install and use, and it can provide your home with clean air all year round. The system works by drawing contaminated air in through a series of filters, which remove impurities from the air. E-Z Breathe also:
Controls humidity and dampness
Removes musty odors
Is virtually maintenance free
The purified air is then circulated back into the room, ensuring that you and your family are breathing in clean air. E-Z Breathe is ideal for family members who suffers from allergies or asthma, or anyone who just wants to ensure that their home is safe and healthy.
And remember, at D-Bug Waterproofing, we are your basement waterproofing experts, so we can end foundation leaks and basement wetness once and for all!
Get an E-Z Breathe System Today
f you're interested in getting an E-Z Breathe system installed in your home, let's talk.
Ready to make your home healthier? Call D-Bug Waterproofing at 855-381-1528 or contact us today, and let's talk about what an E-Z Breathe system can do for you.