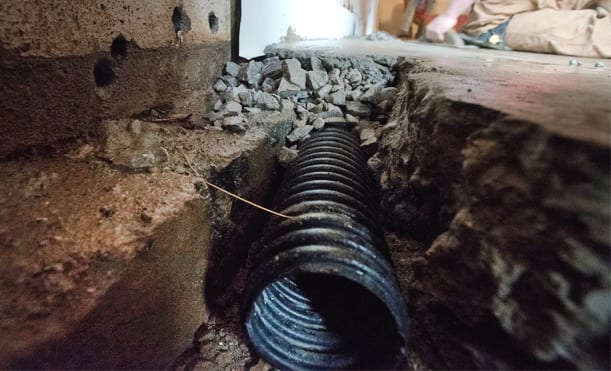 Installing French Drains in a Basement
July 24, 2017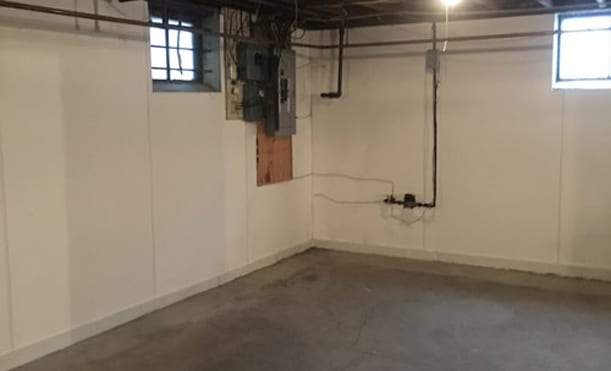 Do You Have a Cinderella Basement?
April 13, 2018
Spring Brings Basement Leaks
The Winter-to-Spring Transition is Tough on Basements!
Once the bitter chill of winter has subsided and spring has sprung, it is easy to forget the harsh conditions of the previous months, but for your home, the transition from winter into spring can be destructive. In fact, most basement leaks occur in spring.
Along with the warmth and blossoming beauty of spring comes the combination of heavy rainfall and the substantial effects of melting snow and ice. This combination causes the water table to rise substantially, putting pressure on your basement walls and foundation. And as the soil becomes more saturated with water, it seeps into your basement's porous concrete.

Anyone that has ever spent a winter in Pennsylvania knows that there is no such thing as a steady winter or a smooth transition from winter to spring. Having been in business since 1939, we know all too well about those unpredictable Pennsylvania winters. One day it feels just like a sunny summer day and suddenly it's back to a winter wonderland the next. The constant freezing and thawing is not kind to your home's foundation. The fluctuating expansion and contraction within the ground causes cracks to form in your foundation.
As the water begins to leak into your basement, causing potentially disastrous damage, it creates the perfect environment for mold growth. Mold presents danger to you and your family's health.
We Stop the Leaking & Transform Your Basement into a Comfortable & Fun Space!
We stop the leaking at its source, making sure that your basement is waterproofed for many more seasons to come. We are committed to securing the value, safety, dryness, and stability of your home!
But we don't just stop there. Once we have dealt with the issues that once caused your basement to leak, we take it to the next level. Now that your basement is no longer in a state of emergency, we will remodel and refinish your basement. Walls, ceiling, carpet, shelving, insulation, wiring, and more – we do it all!
If you don't like high-pressure sales, neither do we! D-Bug Waterproofing is the place to call at 1-855-381-1528, or complete our Get a Quote form.