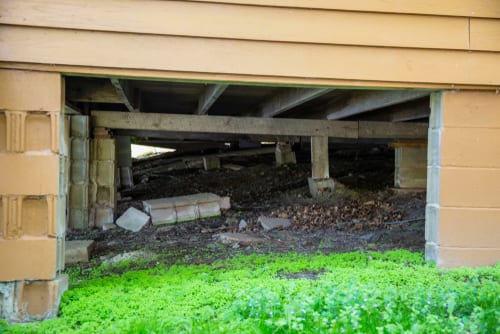 Crawl Space Waterproofing
August 16, 2019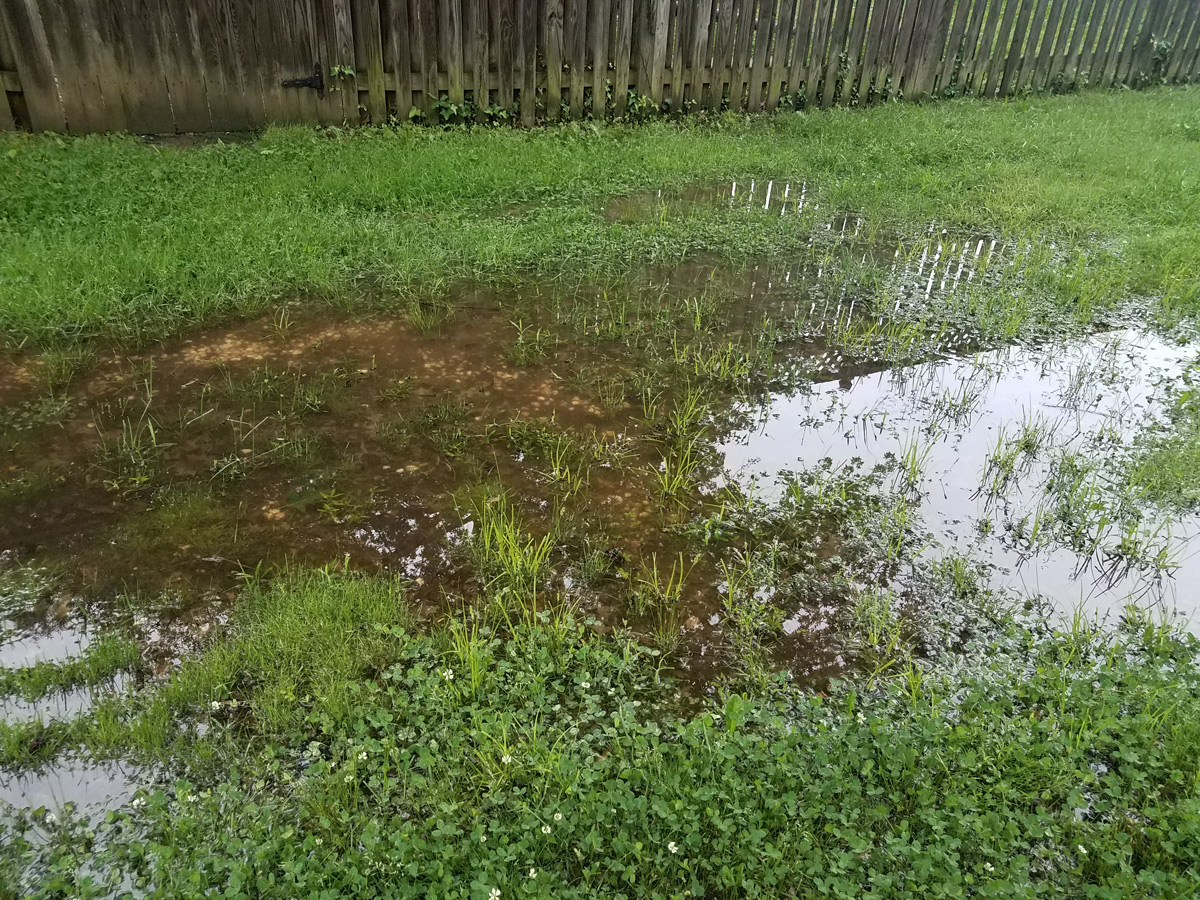 Controlling Water Runoff on Your Property
September 24, 2019
Pushed Walls and Cracked Foundations
Why are some Basement Walls Pushed or Bowed?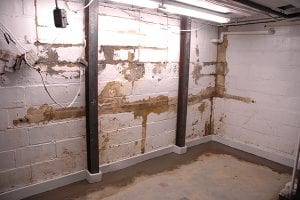 Even the smallest instability issues have the potential to cause devastating damage to your foundation. Once a problem becomes visible, where a wall is cracked, shifted, or bowed, the root cause has probably been at work for some time,
Bowing walls are typically caused by hydrostatic pressure, a problem that occurs when water presses against your basement walls, causing them to exceed their weight capacity.
Cracking, pushed, or buckling foundations can also be caused by:
Faulty exterior ground grading.
Ground freezing and thawing.
Clay soil swelling.
Premature backfilling.
Sinking concrete porches.
Block foundation rotting.
And many other hard-to-detect issues.
In some cases, small problems can quickly escalate to total foundation failure, putting your home and family at risk.
The Answer to Pushed Walls
Foundation damages should be taken seriously and addressed as soon as possible, with repairs ranging from simple reinforcements to complete replacements.
D-Bug Waterproofing can handle every foundation project, regardless of complexity.
Depending on the issue and your unique situation, the problem could be addressed with simple wall anchors and an interior French drain.
Sometimes our experts encounter walls that have been pushed beyond the point of wall anchor repairs. When the bottom row of foundation blocks shifts off its footer, or when blocks are deteriorating completely, concrete retaining walls are often the answer.
The process involves exterior excavation efforts, re-bar installation for every square foot, and pouring a new concrete wall against the foundation. Once complete, you can rest assured your home will be preserved for generations to come.
D-Bug team members can also support pushed foundations with I-beams for stabilization. The process involves jackhammering into the home's basement floor, placing the I-beam into the concrete flooring, extending it up the wall, and connecting it to the floor joists.
I-beams are then cemented into place and braced with wood, using the weight of the overall structure and cement floor to stabilize the foundation wall.
Your Bowing Walls Can be Saved
Most basement foundations, regardless of material, can be fixed and preserved. How far is too far before your home is compromised?
When you notice cracks or bowing, it's time to contact a professional. D-Bug's experts can help you identify the right solution for your foundation problem.
Our services are reliable and affordable, and we've been family owned for nearly 80 years.
Call us at 1-855-381-1528 or visit our Contact Us page today.