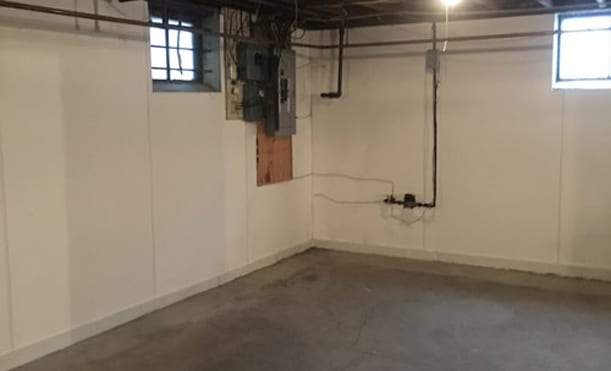 Do You Have a Cinderella Basement?
April 13, 2018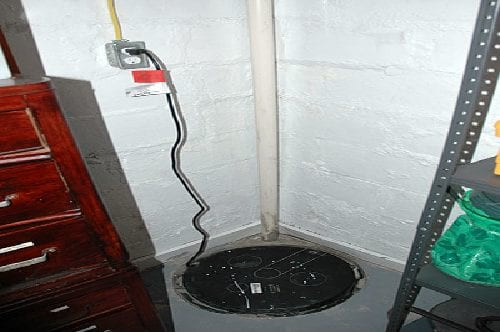 Sump Pumps: A Basement's Best Friend
June 14, 2018
Waterproofing and Complete Basement Refinishing
You've probably heard the term "French drain" before. It usually refers to a trench filled with gravel or rock and containing a perforated pipe. The goal of a French drain is always to move water away from where it shouldn't be.
While often used in landscaping projects, French drains can also be installed inside your home to help waterproof your basement. At D-Bug Waterproofing, we've even developed proprietary technologies that improve the effectiveness of interior French drains and help moisture proof your basement so well, many people consider basement refinishing and remodeling for a whole new look.
Your Basement is Surrounded by Water
If your basement is like many we see in Westmoreland County and the Pittsburgh area, poor soil drainage, bad landscaping, and a high water table all combine to surround your basement with hydrostatic water pressure. The water wants in, and eventually it will win.
With basements built on cinder blocks, water simply fills up the blocks, like stacks of small aquariums. In time all that water will find a way to drain into your basement.
That's where interior French drains come in.
The expert crews at D-Bug Waterproofing open up drainage trenches inside your basement along the affected walls. They install French drains and a sump pump. The interior French Drains move water to the sump pump, and the basement pump moves the water out of and away from your home.
What about those walls that have filled with water? Weep holes and a specially developed custom baseboard direct the water in your walls into the French drain system and over to the sump pump to be taken care of.
What's Next?
A dry basement is a basement you can put to better use.
Once your basement is dry and mold-free, you might want to consider complete basement remodeling and refinishing from D-Bug Waterproofing. You've already improved the value of your home by installing interior French drains, you could take it a step further and build out the basement of your dreams… all with one call to D-Bug. We even finance!
Our family owned business has been serving your neighbors in Western PA for over 79 years. We look forward to serving you.
You can reach us at 1-855-381-1528 or Contact Us to learn more.