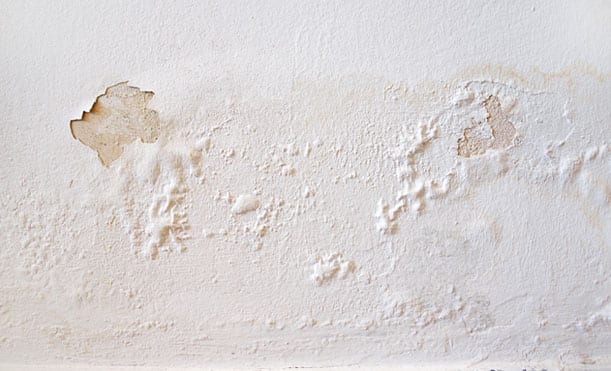 Spring Basement Leaks
March 8, 2018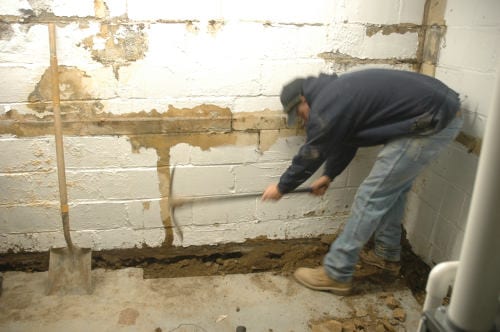 Interior French Drains
May 10, 2018
Waterproofing and Refinishing with One Call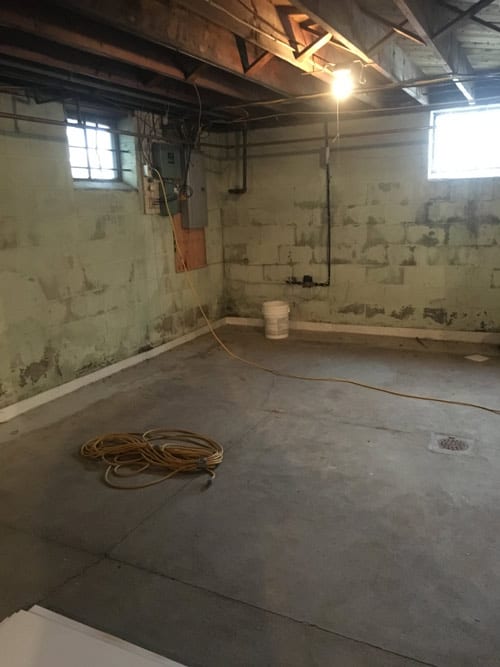 Leaky, Moldy Basements Can Become Beautiful
Remember the Cinderella story, where a young woman goes from poor and grimy conditions to be the belle of the ball?
Your basement can do that too!
Cracks, mold, leaks, and bad lighting are no obstacles.  D-Bug Waterproofing can be your handsome prince. We take basements in the direst need from leaky and dingy to warm and secure, providing that perfect extra space for your family to enjoy.
We even offer convenient financing designed to make your dreams come true.
Experts in Waterproofing and Foundation Repair
At D-Bug Waterproofing, we start with a no-obligation visit, evaluation, and free estimate from an experienced project manager. Locally owned and operated since 1939, we know leaky basements. We've repaired thousands of them in Greensburg, Latrobe, Irwin, Indiana, New Kensington, Somerset, Uniontown, and across the Pittsburgh region!
We look at cracks, check for mold, and assess landscaping issues. Our recommendations fit your unique circumstances. Just like Cinderella's glass slipper, one size does not fit every basement.
Tools and Techniques to Stop the Leaks
D-Bug Waterproofing uses the right approach for your basement and foundational issues, selecting from our expertise with:
Exterior and Interior French Drains
Foundation Repair
Purging and Sealing Walls
Support Systems and Anchor Systems
Floor Drains and Sump Pumps
Camera Inspection of Sewer Drains and Lines
Mold Remediation and Moisture Proofing
Basement Ventilation Systems
Complete Basement Remodeling and Refinishing Services
We know that fixing a leaky basement can seem overwhelming. Depending on the situation, there may be digging and jackhammers, dust and noise, drilling and cementing. Don't worry! We bring the muscle to get it done!  Our team of experienced professionals is able to do the biggest jobs quickly and cleanly.
No one wants their life disrupted for weeks and their basement left in shambles. We install plastic partitions to keep the dust out of your home, then we move quickly with a coordinated plan and all the personnel needed to fix your basement!
No matter the challenge your basement presents, you'll know our schedule and we'll be done on time.
Interested in learning more?  Call today and talk to an experienced basement problem solver. You can reach us at 1-855-381-1528 or Contact Us to learn more.
Mold Meets its Match
Water entering your home and dripping down your basement walls causes mold. Black mold is the worst, causing coughing and sneezing, eye irritation, and more. From headaches and rashes to chronic fatigue, black mold is an ongoing health risk.
If you don't see mold on your walls, it may be hiding in your home's crawl space.
At D-Bug Waterproofing we bring our decades of mold remediation experience to the task of making your basement healthy once again. We know that most mold problems can be cleaned with a good detergent, stiff brushes, and lots of muscle. Hard work can result in a healthier, cleaner environment than overuse of toxic cleaners and chemicals.
Of course, our crew wears protective gear and masks, and you should too if you try tackling mold.
We have the experience to do the hard work right, do it quickly, and thoroughly. Call on D-Bug if you even suspect mold might be hiding somewhere in your home.
A Beautiful Basement Awaits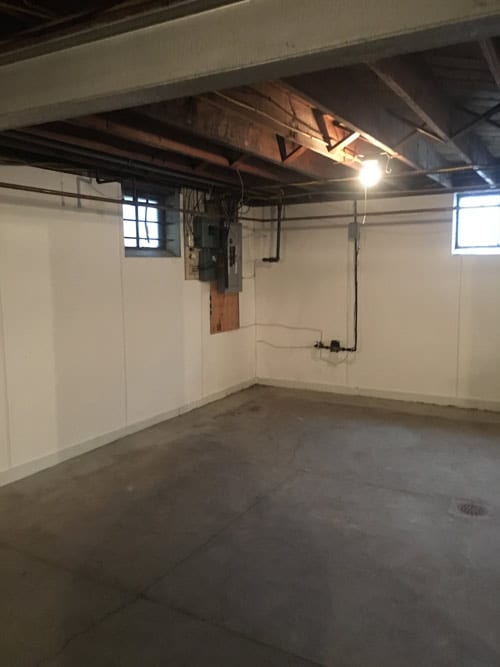 Stopping the leaks is one thing, dressing your basement up to become a remodeled and refinished space for friends and family is another! Game room or den, entertainment space or traditional family center, your basement can become a warm and welcoming space that brings new value to your home and enjoyment for years to come.
There's no need to call another contractor, and no need to wait. We do it all. That includes installing walls with moisture barriers and insulation, putting in new ceilings and lighting, flooring and carpet, and all the adjustments needed to electrical and plumbing.
If it's a task that beautifies and modernizes your basement, we have you covered. And you'll save money doing everything at once with one experienced company.
We Handle the Financing Too
For 79 years, D-Bug has been coming to the rescue of homeowners just like you. We have great financing and payment terms designed to make your dream basement come true.
What part of waterproofing, mold remediation, foundation repair, ventilation improvement, and basement refinishing don't we handle? There's no such thing!
You have the assurance of working with the Tribune Review's Quest for the Best Gold Winner of 2017.
A Cinderella story for your basement is only a call away. True, there's no glass slipper, but after your new basement party, nothing turns into a pumpkin!
We even landscape and hardscape exterior spaces as needed, improving the look of your home while repairing your basement. Call today and talk to an experienced waterproofing and basement refinishing company. You can reach us at 1-855-381-1528 or Contact Us to learn more.