Did Your Basement Flood in Spring? Fix it Before Fall!
Spring and summer brought heavy rains this year. Chances are that your basement has been damaged or even flooded from this year's storms. Have you noticed water on the floor? How about cracks or bowing of your basement walls?
If you see foundation damage, don't panic. At D-Bug Waterproofing, we are your local, trusted basement waterproofing experts. From French drains and sump pumps to wall sealing and wall anchors, we have all the answers for homes in Westmoreland and Allegheny counties. Just give us a call at 1-855-381-1528.
Take Action Against Cracks and Mold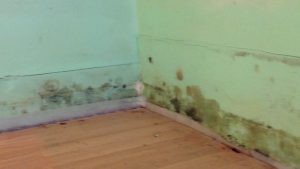 If you are now noticing mold damage or cracks in your basement walls, it is best to take action now while the weather is still warm. Winter weather and colder temperatures can worsen cracks in basement walls due to the repeated freezing and thawing of groundwater and precipitation.
Water that freezes inside the cracks of basement walls will push the crack further apart and weaken the structural integrity of the wall. If left untreated, a small crack will turn into much bigger problem over the course of just one winter.
Free Inspection From D-Bug Waterproofing
The professionals at D-Bug Waterproofing offer free basement inspections to help you identify problem areas in your home's basement or foundation. Our team has the experience to repair and install French drains and sump pumps, provide foundation repair, and remediate mold issues to prevent long lasting damage to your home's foundation.
Go Beyond Basement Waterproofing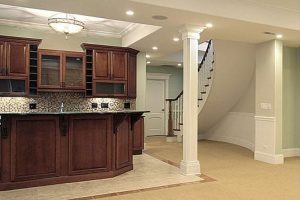 Did you know D-Bug Waterproofing offers basement remodeling services too? Once we have your foundation waterproofed and secured against further damage, what better idea is there than remodeling?
Basement remodeling is an effective way to add living space, such as a game room, family room, entertainment area, or even a guest room. Perhaps your growing family needs another bathroom or a clean, well-organized storage area. For some, a hobby room, bar, or man cave is the ideal basement upgrade.
Trust D-Bug Waterproofing with Your Basement
With over 75 years of experience with basement waterproofing in southwestern PA, we know what it takes to get the job done. To schedule your free basement inspection, visit our Contact Us page or give us a call at 1-855-381-1528.