Crawlspace Sealing and Basement Finishing
The cool days of fall are the perfect time to prepare your home's crawlspace for winter or finish your basement for a healthier and happier household.
Did you know that what happens under your house affects the whole home? Buildings breathe, and the air from your basement or crawlspace moves upward through the floors of your home by convection. It's called the "stack effect."
What does this mean for your crawlspace or basement?
Winterizing Your Crawlspace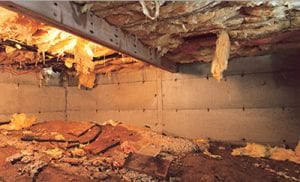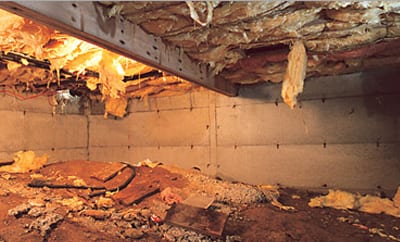 If your home has a crawlspace, it may be exposed to the elements, damaged by runoff, or in deteriorating condition.
This has consequences for both the integrity of your home and the health of your family.
Failing supports and foundation cracks can cause sagging and sloping floors.
Excess moisture encourages the growth of molds and mildew, leading to health issues.
Pipes, fittings, valves, and electrical conduits may be exposed to damage.
According to a study by Advanced Energy, homeowners can expect to reduce their energy bills by as much as 15–18% by sealing off their crawl space.
At D-Bug Waterproofing, we have decades of experience in handling any and all crawlspace issues, including mold remediation. Where some companies can only seal crawlspaces, we handle all repairs, including landscape regrading, installing French Drains, and adding the best in crawlspace ventilation systems and dehumidifiers.
Did you know one of the primary functions of a crawlspace is to allow for proper air circulation through your home? Why allow that air to be filled with mold spores, mildew, and dirt?
We seal the walls of the crawl space with double bubble poly insulation, then a 20 mil reinforced vapor barrier is laid on the floor to prevent tearing. We also install the ventilation and dehumidification systems you need to keep the air circulating up into your house healthy all year round.
Are you ready to learn more? Call us at 1-855-381-1528 or Request a Free Online Quote today.
Basement Finishing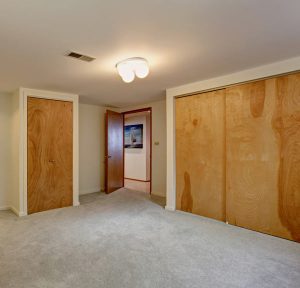 We'll all be spending more time indoors this winter. If you have a drafty, wet basement with cracked walls, it's more than a waste of space, it's also a potential health hazard.
An unfinished, wet basement is a great source of mold and mildew. But it doesn't stay down there. As air enters your home, it warms and rises, circulating all the way to the top floor, bringing with it whatever contaminants and allergens your basement is harboring. In Western Pennsylvania, that often includes cancer causing Radon gas.
At D-Bug Waterproofing, we not only have the experience to repair any damage to your foundation and basement, we also provide comprehensive mold remediation and waterproofing.
After completing repairs to your basement, we work with you to design and install the finished space that best suits your family and your lifestyle. Need an entertainment room? You have it! Whether your need is for living space, an office, a playroom, or more work/storage space, we can put your basement to the perfect, practical use.
By adding ventilation and basement or whole home dehumidifiers, D-Bug takes it one step further to ensure the health and comfort of your entire family, throughout the home.
Are you ready to learn more? Call us at 1-855-381-1528 or Request a Free Online Quote today.

Ventilators and Dehumidifiers
You can count on us to offer the best in crawlspace and basement ventilation systems and dehumidifiers. At D-Bug Waterproofing, we work with:
EZ Breathe Ventilation
The E·Z Breathe® Ventilation System delivers a pollutant-free living environment, improving your whole home's air quality while removing mold spores, allergens, moisture, and odors. Helps reduce the triggers that aggravate asthma while protecting your home from dangerous Radon gas too.
Santa Fe Dehumidifiers
Santa Fe dehumidifiers help protect your home and your health. They eliminate excess moisture introduced by way of unsealed, vented crawl spaces, moisture that contributes to wood rot, mold growth, poor air quality and increased pest activity.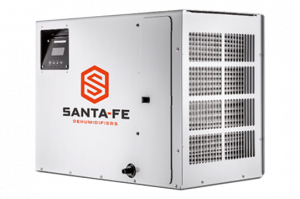 Santa Fe offers a full line of high-capacity and energy-efficient free-standing and whole home units designed and manufactured for any area in your home that requires unmatched humidity control.
All the Waterproofing Services You Need
At D-Bug Waterproofing, we've been serving Westmoreland and Allegheny Counties in Western Pennsylvania for over 75 years. We've served your neighbors, and your neighbors' neighbors. We will treat you well.
You can count on us for every basement water proofing service you need or could imagine. We install interior French Drains and sump pumps; we do wall support and foundation piering. Parging basement walls, installing wall anchors, and clearing basement drains – it's all in a day's work.
We offer mold remediation, install ventilation systems, and even provide full-service basement remodeling.
If it's a problem with your foundation or an issue in your basement, D-Bug Waterproofing has you covered.
Let's Take a Look
This fall, call D-Bug Waterproofing for a Home Assessment Review. We're experienced at spotting the problems and providing no-nonsense quotes that allow you to decide how best to spend your budget.
To make sure your basement is safe to withstand winter, give us a call at 1-855-381-1528 or go online for a free quote.