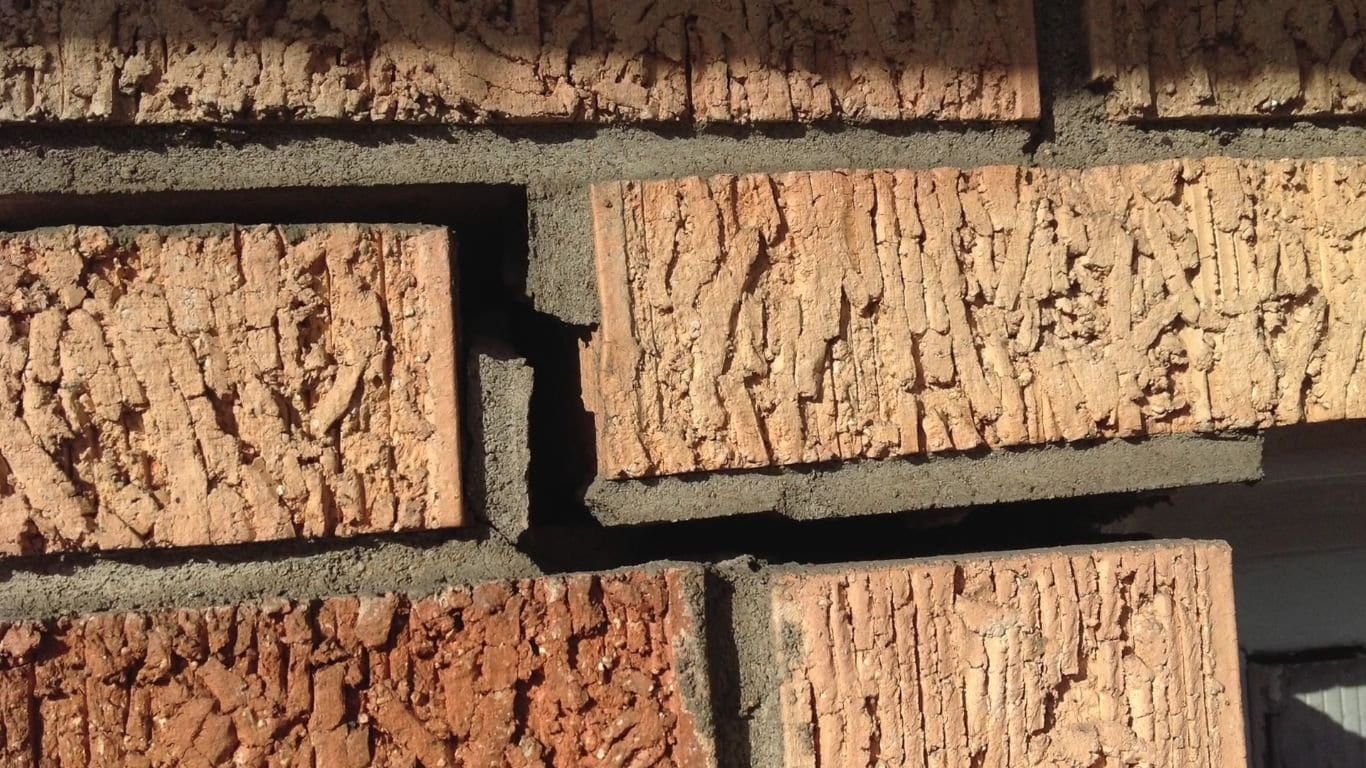 Pushed Walls and Cracked Foundations
September 16, 2019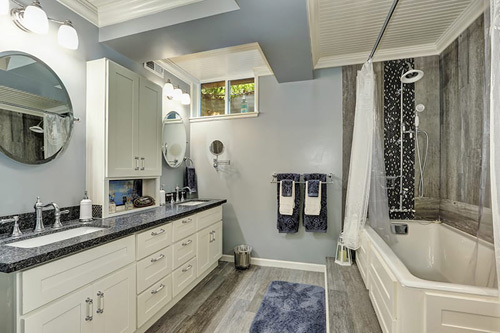 Considering a Finished Basement This Fall?
October 17, 2019
Controlling Water Runoff on Your Property
Stormwater Takes Its Toll
Southwestern Pennsylvania has seen increased rainfall in recent years.
Many families that avoided stormwater issues previously are now experiencing wet basements, muddy yards, and messy landscaping.
Controlling runoff from heavy rains is not always easy, but D-Bug Waterproofing's team of experts are equipped to handle everything from puddles in your driveway to the newly formed river that might be carrying pieces of your yard down the street.
When stormwater becomes overwhelming, homeowners may turn to a simple fix to address their runoff issues. However, what alleviates water problems for one property may inadvertently create new complications for neighbors.
It's important to consider not just your municipality's runoff codes, but the preservation of neighboring properties.
When Home Improvements Change Runoff Flows
Many property owners don't realize their neighbors can take legal action if certain home preservation projects divert damaging stormwater runoff onto other properties.
Intentional property alterations that could lead to new runoff paths include:
Driveway installation
Landscaping changes
Home additions
New construction
Downspout redirection
In most cases, heavy rainfall leads to water flow beyond everyone's control. However, if a property owner is found to have intentionally rerouted water onto a neighboring property, they could face a civil lawsuit.
What Would a Court of Law Think?
If a legal action were to occur, a judge might ask if the property owner was aware their changes were potentially harmful to another home. The judge might ask if the property changes were absolutely necessary. The law allows homeowners to protect their land from heavy water drainage, but if that problem is redirected to harm another home, there could be problems.
Many water-damage suits have led to compensation for:
Repairs, replacements, and renovations
Medical expenses for water-related injuries
Living expenses for displacement
Punitive damages for intentional runoff rerouting
A Dot-It-Yourself Fix Could Cause Problems
Don't deal with water runoff and stormwater issues on your own. Always call in an expert with the experience necessary to keep you property safe and prevent conflicts with your neighbors as well.
D-Bug Waterproofing has extensive experience in proper downspout placement and leadoff installation. All too often, downspouts arbitrarily direct water straight down into the ground, harming your own foundation!
Downspout lead-offs are 3- to 4-inch pipes which run underground from gutter downspouts on your home to the ground's surface elsewhere. By digging a shallow ditch, D-Bug can easily drain the water away from your house and divert it to another part of your property.
Occasionally, pit sump wells are necessary to overcome grading or code enforcement issues in certain municipalities. Sump wells are holes dug up to 4 feet deep and 4 feet wide that allow runoff to seep into the ground. Pipes with holes are an alternative to sumps.
The holes around sump pits are typically filled with gravel that is then covered with a layer of fabric and up to 10 inches of dirt necessary for planting grass. Some municipalities require sump pumps drain into sump wells, while others require downspouts also be routed to wells.
The purpose of downspout and drainage-related codes is to ensure your stormwater runoff doesn't end up on someone else's property. Land around your home should be graded to allow water to flow away from your home, but not at your neighbors' expense.
The Right Drains for Heavy Rains
D-Bug Waterproofing can also address your runoff issues through a variety of drainage options. From storm gratings to catch basins, we have solutions for all your property needs.
An exterior surface French drain is a ditch dug up to 30 inches deep and graded to the surface of the area the water should flow to. These drains are designed to remove water from low-lying areas and catch runoff before it reaches your home.
D-Bug lines all trenches with special fabric to keep the dirt and gravel separate, filtering the water through and prolonging the surface drain's life. Once the ditch is ready, 4-inch drainage pipes are installed in most residential projects.
Leadoff pipes are also required for most French drain installations. D-Bug also goes the extra mile for customers by hauling away excess dirt from all drain and catch basin projects.
Catch basins are similar to large, indoor floor drains – but installed outside on your property. They are concrete boxes placed under storm gratings that fill with water and debris during harsh weather conditions.
Leadoff pipes exit the catch basin several inches from its bottom, allowing debris to settle inside while water leaves the basin through pipes. When properly placed, catch basins stop runoff before it can pick up damaging momentum.
Depending on your property's landscaping, catch basins can also be useful for intercepting waterflow before it stresses your foundation and floods your basement. The accumulated debris must be removed from catch basins occasionally.
Our team can also help with drainage efforts inside your home, if you're experiencing leaks and foundation damage due to increased stormwater runoff.
Visit our website, www.DBugWaterproofing.com, to learn more about our interior French drains, floor drains, sewer line inspections, and more!
How D-Bug Waterproofing Can Help
D-Bug Waterproofing has been serving families in Southwestern Pennsylvania since 1939. Our experts are experienced in working with all terrains (including steep hillsides), weather conditions, and seasonal freeze-thaw cycles.
These are the same forces that flood basements and compromise foundations, and we are equipped to control stormwater runoff with those factors in mind. As a one-stop shop, our goal is to save you from working with multiple contractors to complete a single project.
D-Bug Waterproofing can also handle your foundation repair, home ventilation, and basement remodeling.
Call us at 1-855-381-1528 or visit our Contact Us page today to learn more.