Concrete Patios, Sidewalks, and Driveways
You may think of D-Bug Waterproofing as the Pittsburgh area's most experienced basement waterproofing company, but did you know we're concrete and hardscaping experts too?
Because our work often involves excavation to install exterior French Drains, landscape grading and construction of retaining walls, over the years, we've become expert at work like repairing and installing concrete patios, sidewalks, driveways, and more.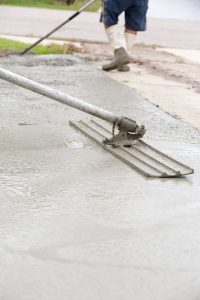 Concrete is a great material for the construction of many exterior home improvements because of its durability. By working with a concrete professional, you get:
Industry experience
Professionalism and reliability
Time and money savings
Unique options
Licensed operators and quality guarantees
Concrete Expertise
Projects using concrete can be extremely complex. If you don't have any experience with using concrete for building driveways or patios, you might get overwhelmed and find yourself with a half-complete project and a huge mess.
Professionals will know what type of concrete is best to use for your project, and how to design your project to last a long time.
Reliability and Time Savings
When you work with a professional, you'll be able to get an accurate estimate of how long it will take to finish your project. You'll constantly be updated about the status of your project, which will give you peace of mind.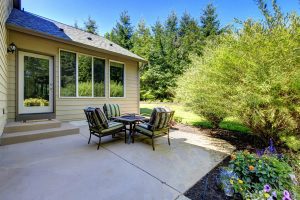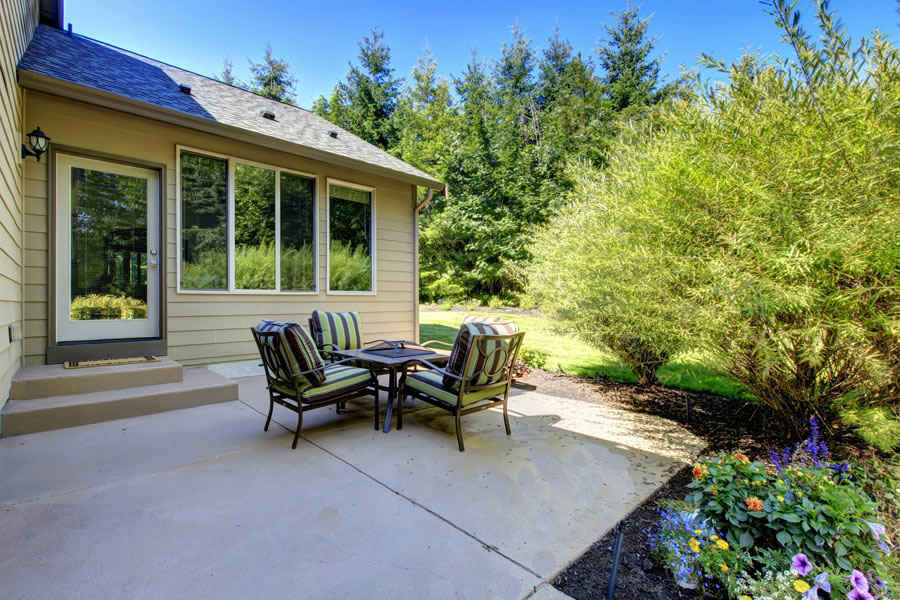 Their expertise will allow them to get the job done in a timely manner — often much faster than if you did the project yourself. After all, they have the tools, the manpower, and the experience of having done the work hundreds of times, whereas you may be on the part of the learning curve where problems will be expected and frustration runs high.
A reputable concrete company will have reviews, customer testimonials, and customer referrals you can call with question.
You'll Save Money
You may think doing the job yourself would cost much less, but that's usually not the case. If you want to do a job (such as making a concrete driveway) yourself, you will need the right equipment and tools, as well as the right mix and the correct finishing techniques.
When it comes to concrete, fixing mistakes or having to start over from the beginning can be extremely costly.
Options/Custom Design
If you decide to go the DIY route, you'll have limited options for styles and finishes. A professional concrete company has the expertise to offer you personalized concrete designs.
For example, you could go with different finishes such as:
Stamps and textures
Unique colors
Stain and sealers
Concrete Services at D-Bug
At D-Bug Waterproofing, we offer a wide variety of concrete services.
Concrete Driveways
Have you thought about getting work done on your driveway but decided not to because you thought it would cost too much? A concrete driveway can be much more affordable than you might think.
A well-finished concrete driveway has a high-end curb appeal, which means it can increase the value of a home on any street.
Think of a concrete driveway as an investment that will pay for itself, as it could add $5,000 (or more) to the value of your house.
Even though asphalt is a cheaper option up-front, it could end up costing you big later. Concrete will last 50 to 60 percent longer than asphalt. Asphalt absorbs sunlight, so hot and sunny days will break down the asphalt quicker than concrete.
When temperatures are high, do you have kids running around playing outside? Since asphalt absorbs sunlight, it can get extremely hot. The temperature of the asphalt can actually rise to the point where it can burn unprotected feet or get sticky oils on shoes.
Full-Service Concrete Finishing
Pouring concrete looks easy enough, but if you do something wrong, you could have a serious mess on your hands. We specialize in residential concrete work with things such as:
Driveways
Sidewalks
Porches
Basement floors
Basement entrance steps
We are also able to:
Remove your old driveway
Haul away debris
Install French drains
Install catch basins
We prepare the site for the cement pour, then grade, excavate, and place rebar and wire.
Mixing concrete is no easy task. You have to take into consideration the weather and humidity to get the perfect mix of cement, aggregate, and water.
The next steps we take are:
We make sure things are leveled out by screeding the pour
We fine-tune the pour and provide a smoother finish by utilizing a Darby
We wait for the water to come to the surface so it can be reabsorbed
We make sure the project is edged properly to reduce chipping
We groove the concrete so that it can expand and contract without the danger of ruining the project
We trowel, assuring your concrete project has the appropriate surface roughness
Then we wait 5-7 days for it to cure.
Our finishing techniques include:
Brush or broom finish
Swirl finish
Smooth finish
Whether it's patios, sidewalks, driveways, or retaining walls, D-Bug has got you covered! Whatever your dream concrete project is, we are here to make it a reality. Custom concrete installation is a vital part of a great-looking home.
From the simplest design to the most complex, our team of experts will work with you step by step to ensure that your concrete project matches the style and design of your house.
Trust D-Bug Waterproofing with Your Concrete Needs
With over 75 years of experience helping our customers in southwestern PA with all their concrete projects, we know what it takes to get the job done. To schedule your free inspection, visit our Contact Us page or give us a call at 1-855-381-1528.