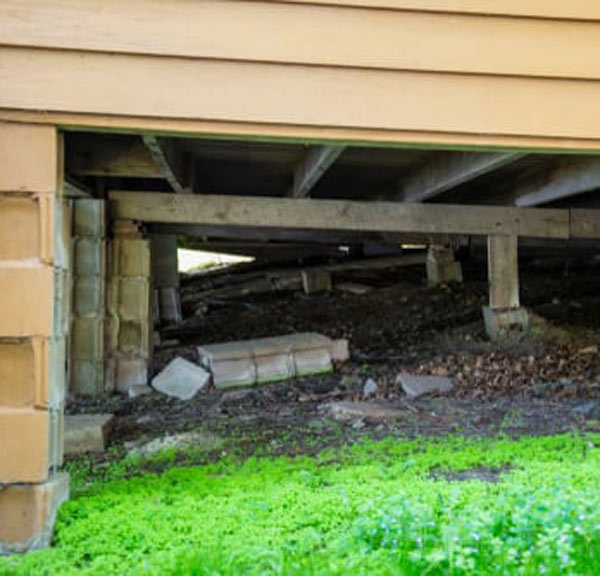 Crawlspace Sealing and Basement Finishing
October 13, 2020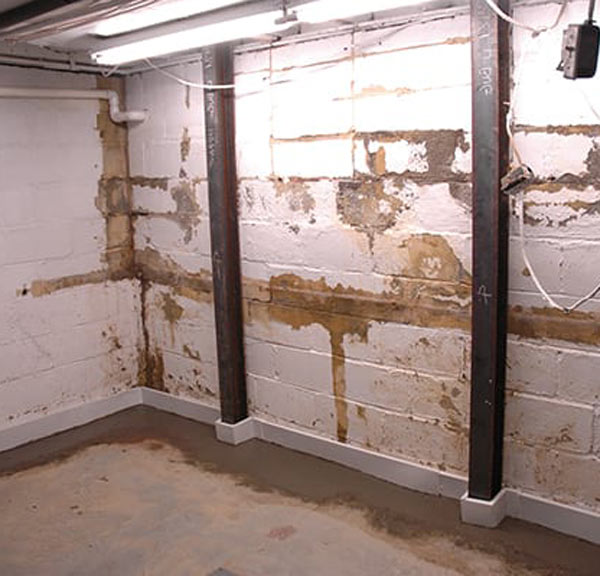 Making Your Basement a Part of Your Home
November 24, 2020
Care for Your Basement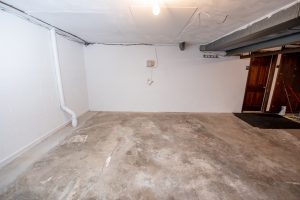 Is your basement feeling run down? It may be time to show the most neglected space in your home some loving attention.
Unfinished basements are generally not counted in your home's usable square footage, and that means a lower value for your home and less usable space for your family.
Neglected basements can be a source of danger too, including dryer vent fires, allergen producing molds, and unhealthy air.
You may not need foundation repair or be looking for a full remodel, but where do you turn for some basic help to keep your basement safe, healthy, and inviting?
At D-Bug, we're a basement waterproofing company that does more. Call us at 1-855-381-1528 and we can bring your basement back from the dark.
Basement Basics for a Safer, Better Home
Dryer Vent Fires
Did you know over 17,000 home clothes dryer fires are reported each year? These home fires result in injury, death, and millions in property damage. The leading cause? Dryer vents filled with a flammable build-up of dust and lint.
For a little piece of mind, call on D-Bug Waterproofing to clean your dryer vent and keep you on a maintenance schedule that can help prevent home fires.
Mold and Mildew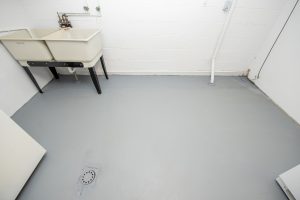 Even if you don't have a major water problem, unfinished basements are often dark and damp, the perfect home for mold to grow and spread allergens throughout your home. Expert mold remediation is only a phone call away.
At D-Bug, we not only have the expertise to clean mold safely, we have the latest in dehumidifiers and air purifiers to keep mold at bay.
Air Purification
In Western Pennsylvania, basements are often sources or unpleasant odors, not to mention radon, a scentless radioactive gas that can cause lung cancer. At D-Bug Waterproofing, we are experienced at installing EZ Breath ventilation systems, guaranteed to improve air quality, reduce mold and mildew, and maintain effective ventilation against the buildup of radon.
Sump Pump Maintenance
If you have a sump pump installed by another vendor, you can still call on D-Bug Waterproofing for maintenance. We can inspect, repair, and replace sump pumps as needed to assure that your basement stays dry all year round.
Basement Painting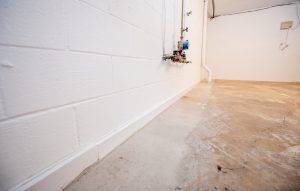 From crisp white and sky blue to a bold, vibrant red, bright colors can help bring your basement to life, helping spread light and create a more welcoming mood.
Depending on your preferences, we can recommend shades that speak to a functional basement or an elegant one, a creative space or a playful one.
Basement Lighting
New basement lighting goes hand-in-hand with painting to brighten your basement. Because basements generally have less natural lighting than any room in your home, bringing bright, warm light to play can make a world of difference.
With today's LED lighting, options are more varied, flexible, and energy efficient than ever before.
All the Waterproofing Services You Need
At D-Bug Waterproofing, we've been serving Westmoreland and Allegheny Counties in Western Pennsylvania for over 75 years. We've served your neighbors, and your neighbors' neighbors. We will treat you well.
You can count on us for every basement water proofing service you need or could imagine. We install interior French Drains and sump pumps; we do wall support and foundation piering. Parging basement walls, installing wall anchors, and clearing basement drains – it's all in a day's work.
We offer mold remediation, install ventilation systems, and even provide full-service basement remodeling.
If it's a problem with your foundation or an issue in your basement, D-Bug Waterproofing has you covered.
Let's Take a Look
This fall, call D-Bug Waterproofing for a Home Assessment Review. We're experienced at spotting the problems and providing no-nonsense quotes that allow you to decide how best to spend your budget.
To make sure your basement is safe to withstand winter, give us a call at 1-855-381-1528 or go online for a free quote.