Can You Waterproof a Basement in Winter?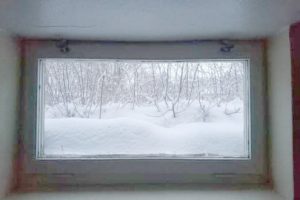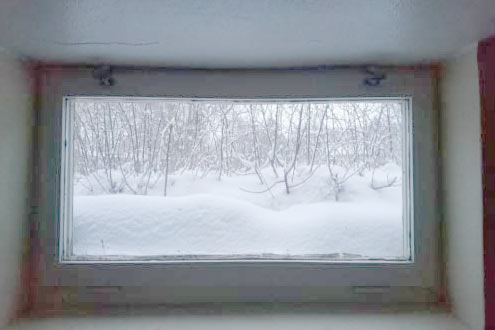 You see water in your basement; perhaps your foundation is cracked, bowed, or even flooded. Naturally, you may be thinking "I won't be able to get anything done until spring."
Yes, the weather is cold and the ground may be frozen. Snow is in the air. But D-Bug Waterproofing is hard at work all winter long. With 75 years' experience serving your neighbors in Southwestern, PA and Pittsburgh region, D-Bug knows that you need help today, not when the weather may seem convenient months from now.
Our interior waterproofing techniques have you covered, from parging and sealing walls to installing interior French drains and sump-pumps, D-Bug works quickly and efficiently to deliver the dry, mold-free basement your family deserves, even in the heart of winter.
Surprisingly Clean, Efficient Work
We often see homeowners hesitate about winter waterproofing. The imagination goes to scenes of muddy work, dust in the house, and a week or two of mess and noise. That's not the case with D-Bug Waterproofing; we know how to treat our neighbors right.
We respect your property and your family's time. We come prepared to get the job done quickly, many times in a day or two. We put down plastic and set up dust barriers. Yes, there will be some noise when installing an interior French Drain, but our crew can handle the job swiftly, minimizing the inconvenience. To us, that's as important as doing a great job to protect your basement against future flooding.
Don't let your basement go to waste or be ruined by water. Call D-Bug Waterproofing today at1-855-381-1528 or visit our Contact Us page. We're ready to help.
Able to Handle Any Situation in Winter
You may still think your situation is too big for winter work. Your walls are bowed or cracked. The floor drain is backed up and the foundation is settling. It doesn't matter.
D-Bug's crews are experienced in dealing with the worst weather and the biggest basement waterproofing problems.
Better yet, we do more than keep your basement dry. D-Bug offers basement remodeling and renovation services too. We're able to take your basement from mold & mildew to a cozy family room, game or entertainment center, guest room, extra bathroom, or storage and hobby area.
Waterproofing Any Time of Year
If you notice your basement is in need of repairs, don't wait until spring to call a contractor. D-Bug's basement repair team works year-round to repair your home's foundation and secure your home from water and mold damage quickly and professionally.
Making an appointment with D-Bug in the winter allows you to beat the springtime rush too! For a free estimate, give us a call at 1-855-381-1528.