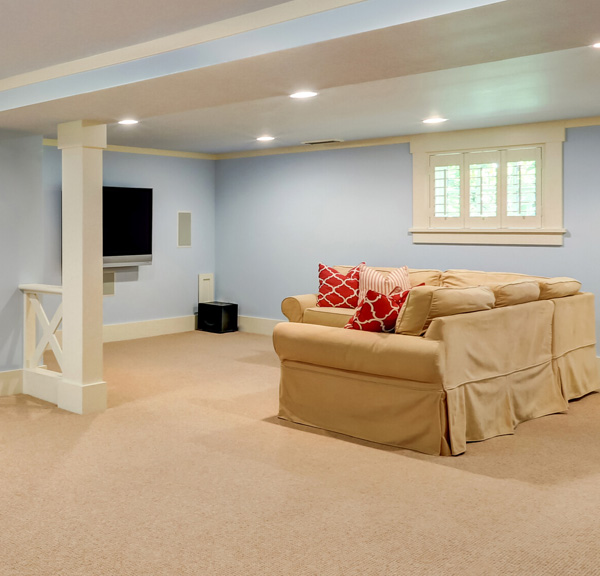 5 Reasons to Refinish Your Basement in Winter
February 13, 2023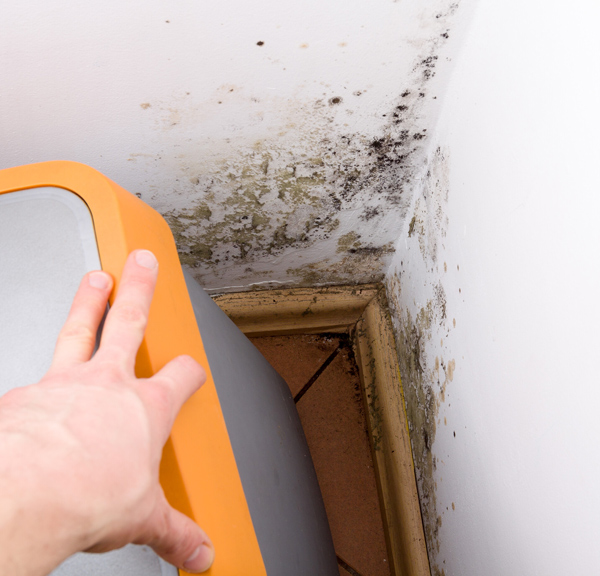 How Dangerous are Common Molds in Your Home?
March 20, 2023
5 Reasons Why Waterproofing Your Basement is Worth It
If you've never had a leaky basement, you might be wondering what all the fuss is about, but if you've experienced the headache that is water in your basement, then you know exactly why waterproofing is worth it.
Not only is your property damaged and not only is it miserable to work in your basement if you have laundry appliances and hobby spaces there, but there are health concerns too. Mold follows moisture.
Basement water is also dangerous to pets that roam the basement or are confined to a cage there.
In today's article, we look at how basement waterproofing works and deliver 5 reasons why waterproofing your basement is worth it.
How Basement Waterproofing Works
Waterproofing protects your home from water damage by repairing foundation problems like cracked and bowed walls as well as damaged entrance ways and access windows.
An interior French drain installed along the interior perimeter of your basement walls serves the purpose of redirecting any water that is getting in through the soil around your home. Depending on the nature of your problem, additional actions such as landscape grading, redirecting water away from the home, storm drainage, or even an exterior French drain may be necessary.
In many cases, a sump pump will be installed to direct any water collected in French drains out of the basement and away from your foundation. A basement ventilation system and/or dehumidifier may also be recommended.
1. Waterproofing Puts an End to Wet Basement Worries
Obviously, the major benefit of waterproofing your basement is that it helps to prevent continued destruction of your basement. When water gets in, it only grows worse season by season and year by year.
Moisture rots wood and damages walls, joists, and flooring. Fixing a basement where damage has continued unabated can cost tens of thousands of dollars.
Remember, that's just the cost to repair and waterproof the foundation. That doesn't include the damage to things that can't be replaced, like property and belongings in storage. The sooner you act to waterproof your basement, the less expensive the repair.
When you waterproof your basement, the biggest benefit is peace of mind. You can rest easy when there's a lot of rain or snowmelt, knowing that you and your family are safe and secure (and headache free!).
2. Waterproofing Prevents Mold and Mildew Growth
Another major benefit of basement waterproofing is that it helps to prevent the growth of mold and mildew. Mold and mildew thrive in damp, dark environments and can cause a variety of health problems if left unchecked.
If you or your family members suffer from asthma or other breathing issues, these can be made far worse by mold and mildew spores. Black mold and other toxic molds present their own serious health concerns.
When left unchecked, mold and mildew can make your home unlivable. Fortunately, D-Bug Waterproofing is also highly experienced in mold remediation and offers these services throughout the Pittsburgh region
By keeping your basement dry and installing a dehumidifier, you can help to prevent the growth of mold and mildew and protect your family's health — you can't really put a price on that.
3. Waterproofing Increases the Value of Your Home
Investments that make your home more livable always increase its value. Waterproofing your basement is no exception, especially when it can keep your foundation from further deterioration.
A wet basement devalues your home by as much as 25%
A waterproofed basement erases that deficit and offers the opportunity to add more saleable living space, because a dry basement can be refinished or remodeled.
Having a waterproofed basement gives your buyer greater peace of mind, because they'll know that buying your home isn't going to require a big investment to make it safe and secure.
4. Waterproofing Adds Livable Space to Your Home
One of the best benefits of basement waterproofing is that it can add livable space to your home. If a basement isn't waterproofed, there's no chance at adding an entertainment room, additional bedroom, second bathroom, or exercise room.
As long as water is still coming into the foundation, all your planned upgrades will be a wasted effort.
Gaining the extra room represented by a waterproofed basement can be huge, especially if you have teenagers (or a soon-to-be-teenagers) who wants a little more space or independence. Or you may have a young adult child who needs to operate from home for a while to build up their savings, or an aging parent who needs to be close and cared for.
Whatever the reason, a waterproofed basement is always ready for an entire remodel or refinish to meet your family's needs.
5. Reduce Your Energy Costs
This one isn't always obvious, but a wet basement drives up humidity and makes your house more expensive to cool in summer, calling on more energy from your HVAC system to keep things comfortable.
In winter, cracks around egress windows and basement doors, even breaks in the foundation, can let in the cold while your furnace struggles to keep things warm.
Waterproofing actually helps insulate your home and can make your heating and cooling bills a little lower throughout the year..
Trust D-Bug Waterproofing for Your Basement Waterproofing Needs
With over 75 years of experience waterproofing basements in Southwestern Pennsylvania, we know what it takes to get the job done.
To schedule your free consultation, visit our Contact Us page or give us a call at 1-855-381-1528.